Chris Woodcock's
Northwest Territories License Plates Bears



I also collect license plates from Canada's Northwest Territiories. Since 1970 they have had license plates shaped like a polar bear!

The first plate below (1970) is for seasonal use only and has the orange
or pink border. This is my favorite!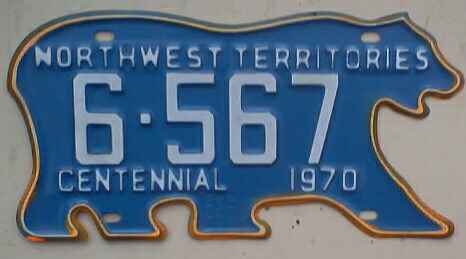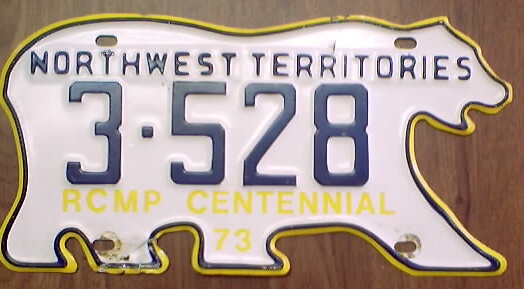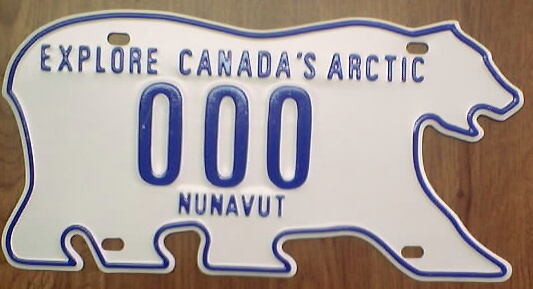 The 1973 Bear plate is also considered one of the most beautiful license plates ever made.
When a new territory - Nunavut -- was created in 1999 by splitting up the Northwest Territories
there was quite a controversy on which Territory should get to have the Bear plate!
So far they have both kept them. I only have a sample of the new Nunavut plate.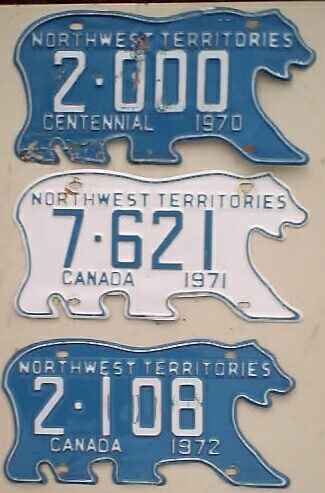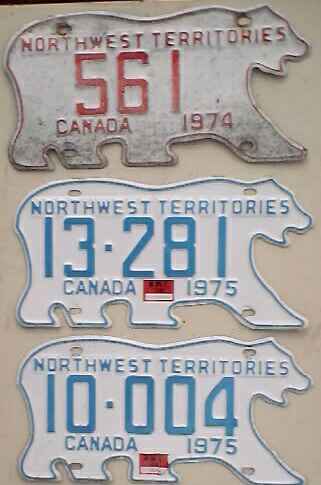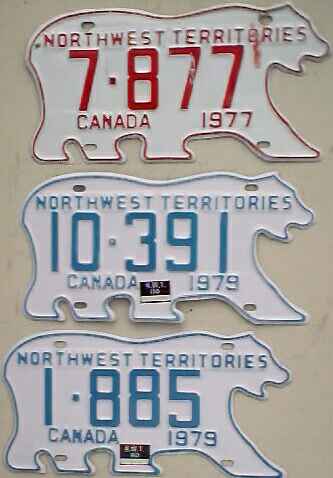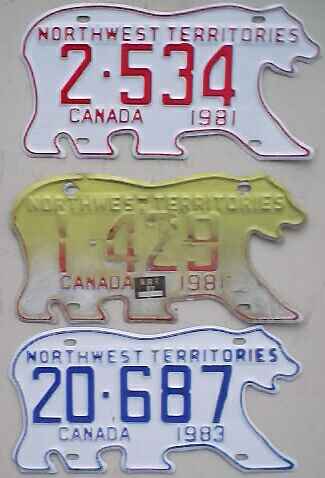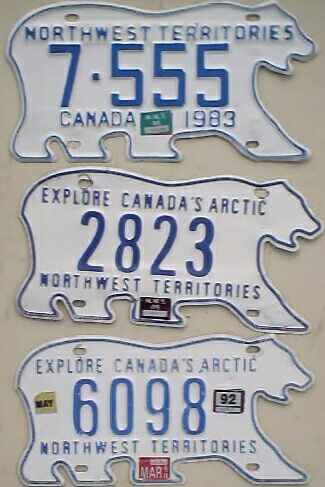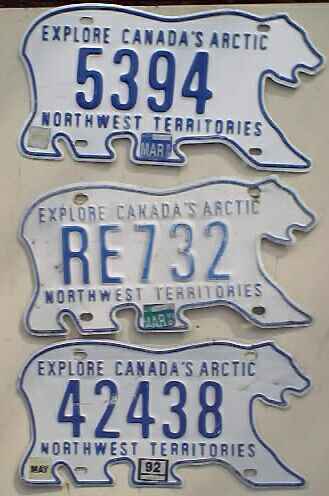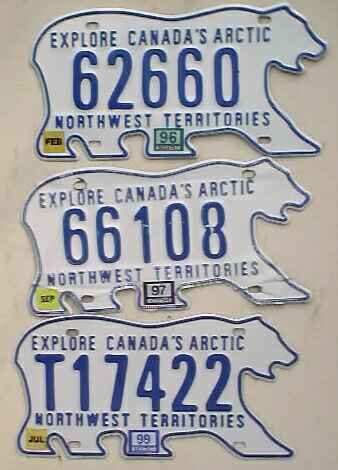 NWT issues plates for commercial vehicles (CV or C), trailers (T), rentals (RE), government (G), dealers (D), amateur radio (VE), and Public Service (PS)
They also issues seasonal plates for a time. In 1970 they had an orange or pink border to distinguish them.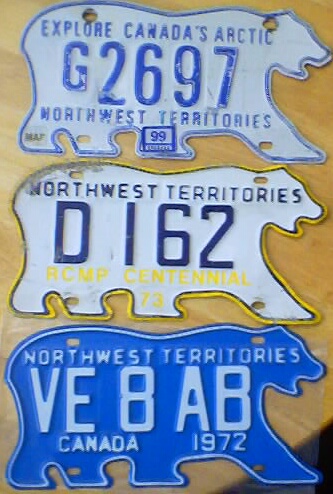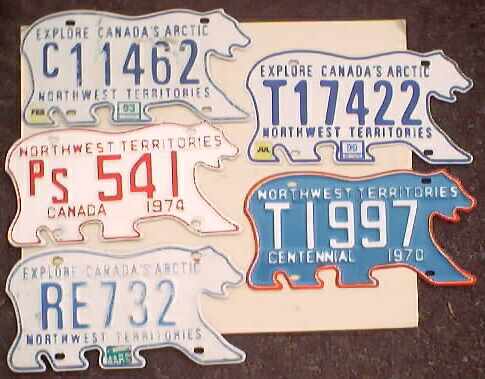 E-Mail: plates@w-a.com

Return To Chris Woodcock's Plate Page