Chris Woodcock's Foreign License Plates

I also collect License Plates from Countries I have visited. There are not too many of them, but here they are:

This first set includes:
The top 2 are a set from Rome Italy
The next is a Vatican Plate (although I am not sure if it is real)
Germany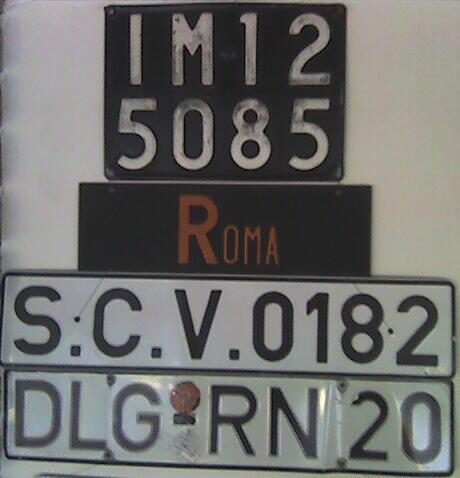 The next set includes
Cape Verde (stopped there on the way back from South Africa)
South Africa
Albania (I was evacuated from there in 1978 - Islamic Extremists)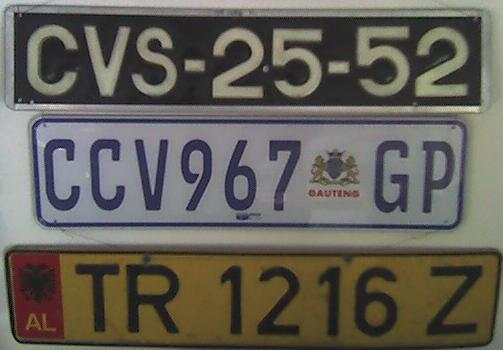 These are from
First two are the Virgin Islands
Next is a Canadian plate. I have many from here but this one says CANADA on it.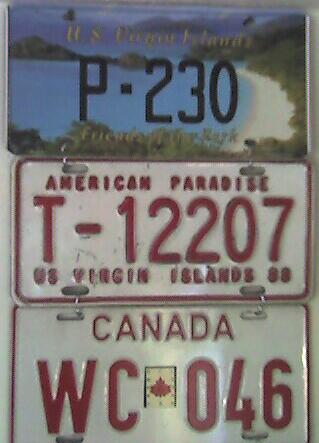 Next
Mexico (State of Quintana Roo - I own property in Cancun)
Mexico (State of Yucatan)
Jamaica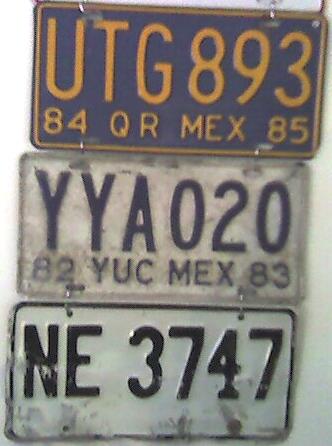 Lastly:
Egypt (this is particularly hard to find - I was in Cairo and 3 Suez cities - not Alexandria where this is from
Zurich, Switzerland
Bermuda

I also collect Bird Plates, related plates, Massachusetts License Plates, US and Canada Plates from 1951 (my birth year), Northwest Territories Polar Bears, and my Wife has a collection of Flower Plates.
Check out the Link to the ALPCA for more on the hobby of license plate collecting!

E-Mail: plates@w-a.com
Go To Chris Woodcock's Plate Page

Chris Woodcock
ALPCA # 7082