Chris Woodcock's Bird License Plates

I collect License Plates with Birds on them. The Bird Plates I have (all below) are:
AL: Waterfall, Flicker (Forests), Jacksonville State Univ Red Bird
ANTARCTICA: PENGUIN,
AR: Hummingbird, Ducks Unlimited, Mallard Duck, Turkey, Ivory Billed Woodpecker
CO: Eagle
CT: Eagle
FL: Spoonbills, FL Atlantic Univ Owl
GA: Quail (2), Eagle, Hummingbird
ID: Bluebird,
IN: Eagle, Cardinal
ILL: Dove, Cardinal (2), Duck, Pheasant, Geese, Turkey, Ill State Univ Redbird
Iowa: Goldfinch, Pheasant, Eagle
IN: Eagle, Cardinal,
KT: Warbler, Cardinal, Owl, Hummingbird, Cardinal (Univ of Louisville)
LA: Pelican (old and new environment & new standard),
MA: Tern,
MD: Heron,
ME: Loon, Chickadee,
MN: Loon,
MO: Bluebird
MS: Hummingbird, Duck, Turkey (side & front), Eagle
MT: Eagle Mountain, Raptor Center, Bird Habitats, Wilderness, Heron, Ducks Unlimited
NE: sunset birds, meadow lark
NJ: Eagle, and Woodpecker,
NY: Bluebird, Bluebird (ACSN)
OH: Cardinal, Eagle, Bicent. Eagle, Heron (Rivers), Bobolink (Ornithologist)
OK: Flycatcher, Grouse, Turkey
ONT: Loon,
PA: Owl,
SC: Wren, Turkey
TN: Bluebird, Turkey
TX: Great Blue Heron
Utah: Herons,
VA: Cardinal, Mallard, Eagle, Wild Turkey, Mary Washington College Eagle,
VT: Falcon,
WA: Eagle
WI: (farm & sesqu)
W VA: Grosbeak.
The first set below is a group of EAGLES from several states; next are a flock of Cardinals -- these both seem to be popular birds for license plates along with a Red "Bird" from Jacksonville State University.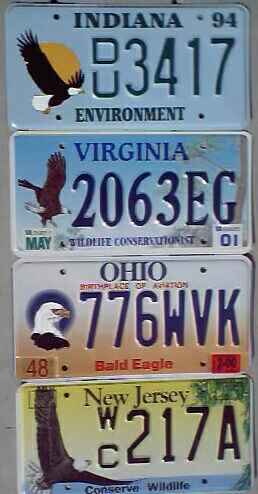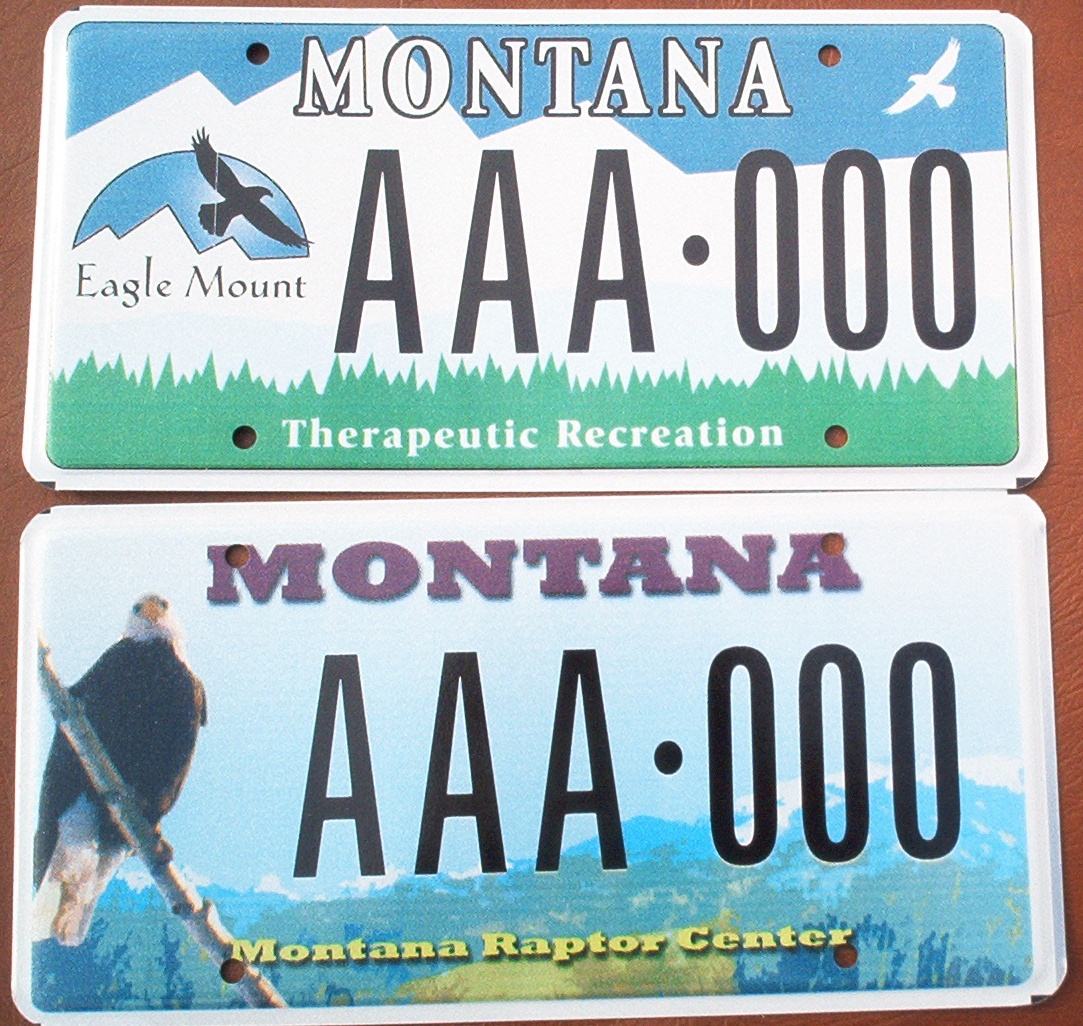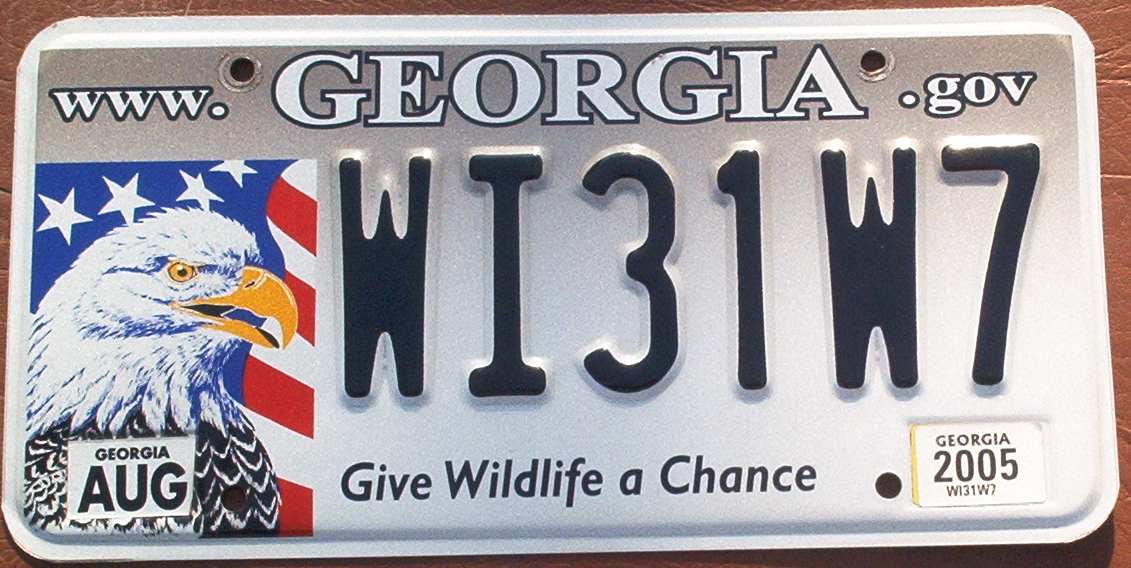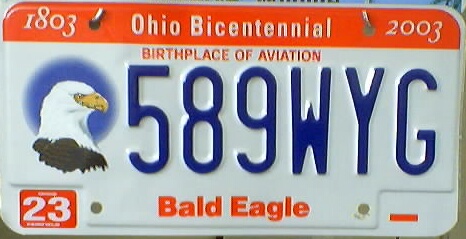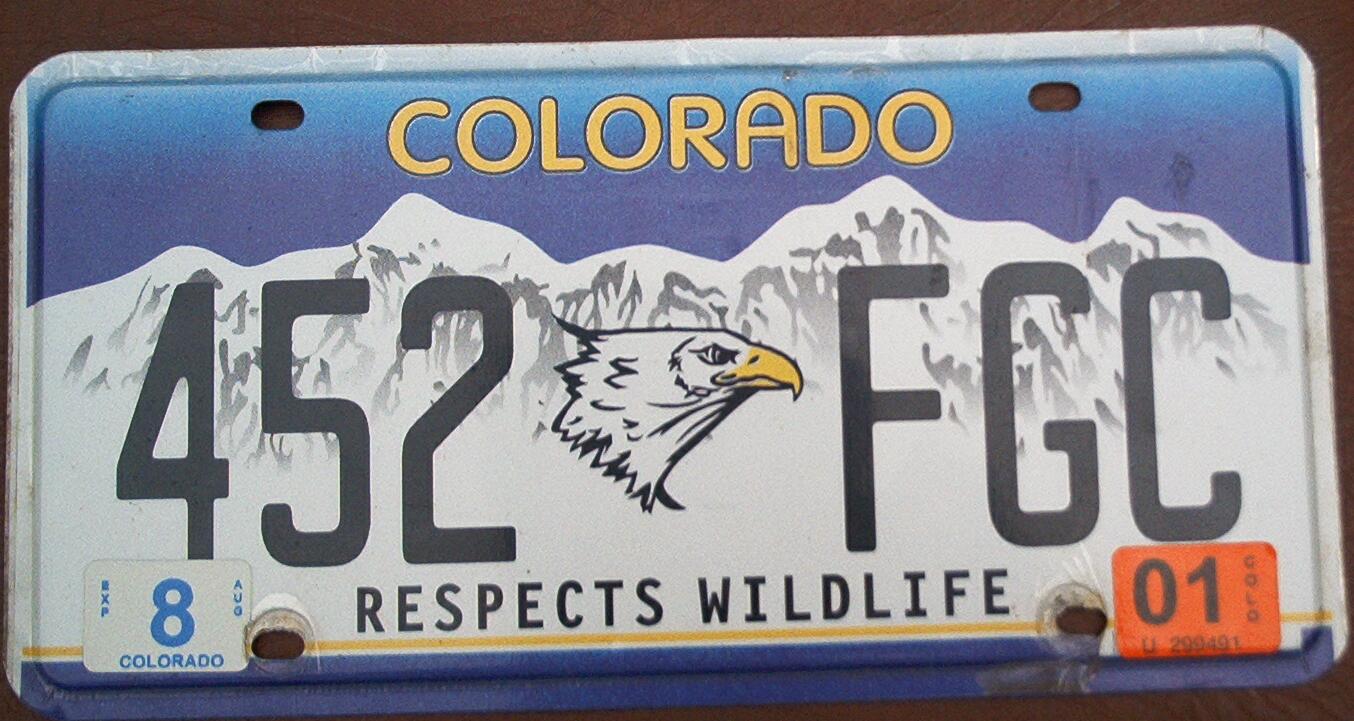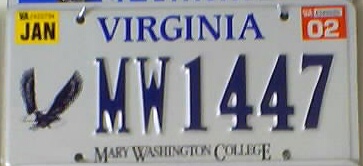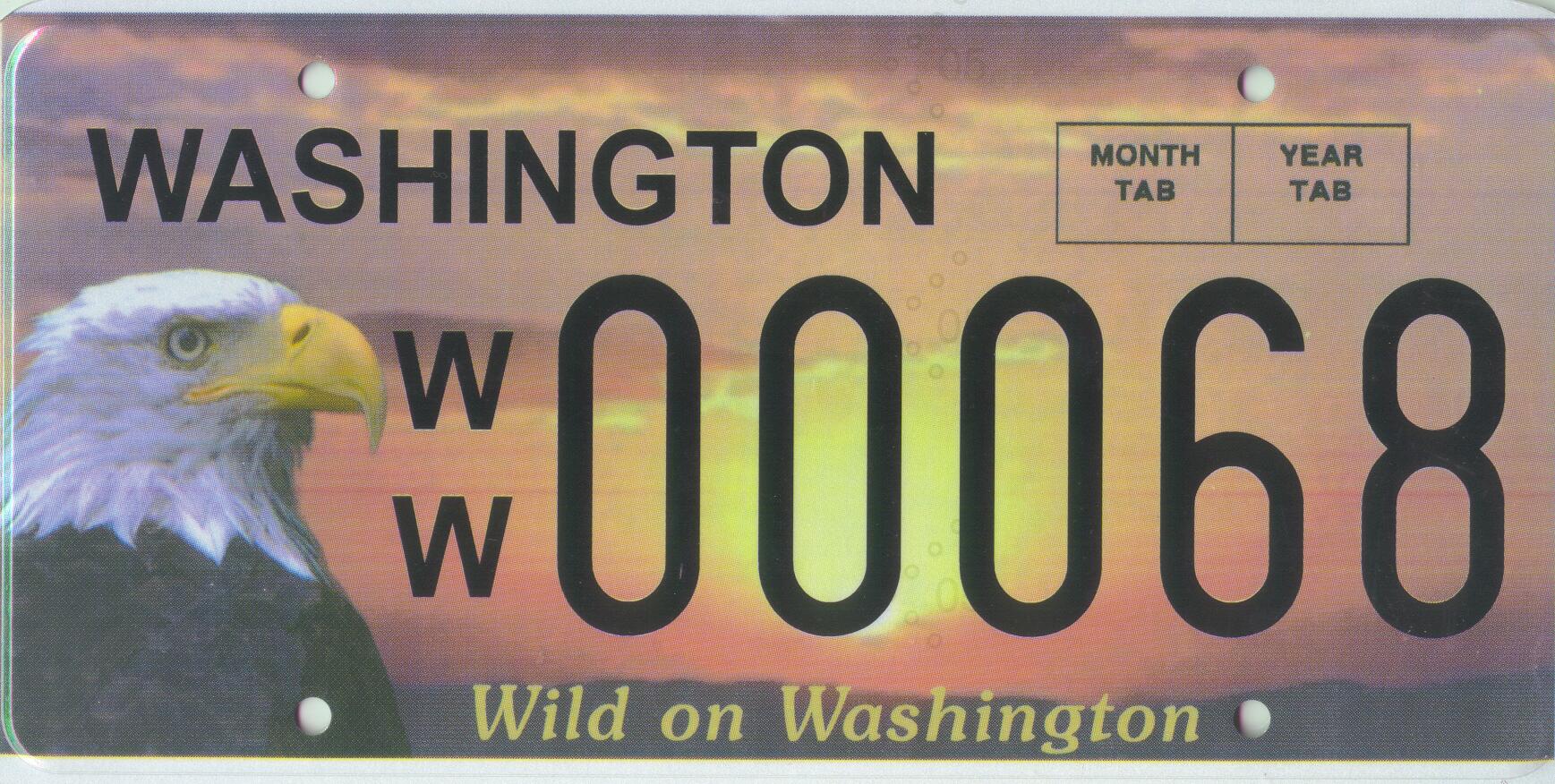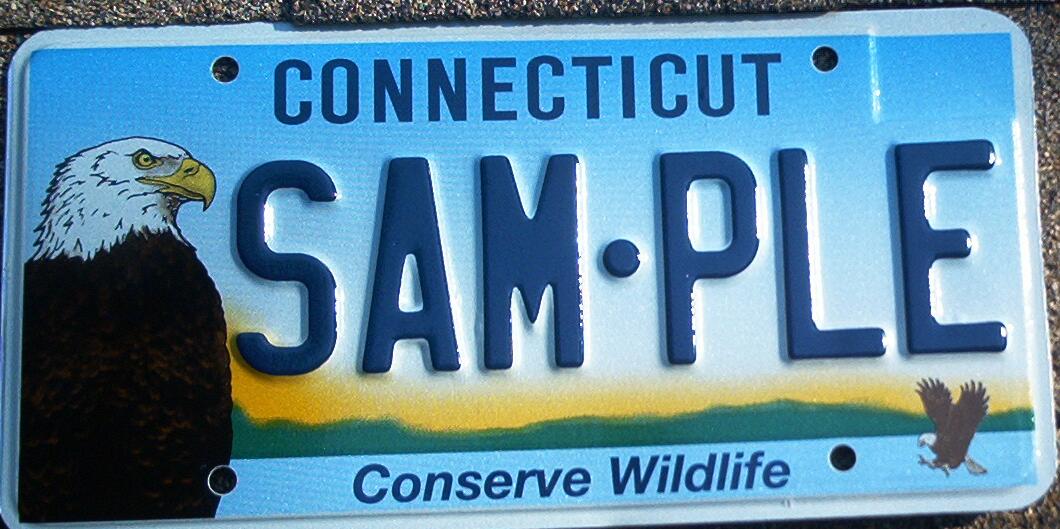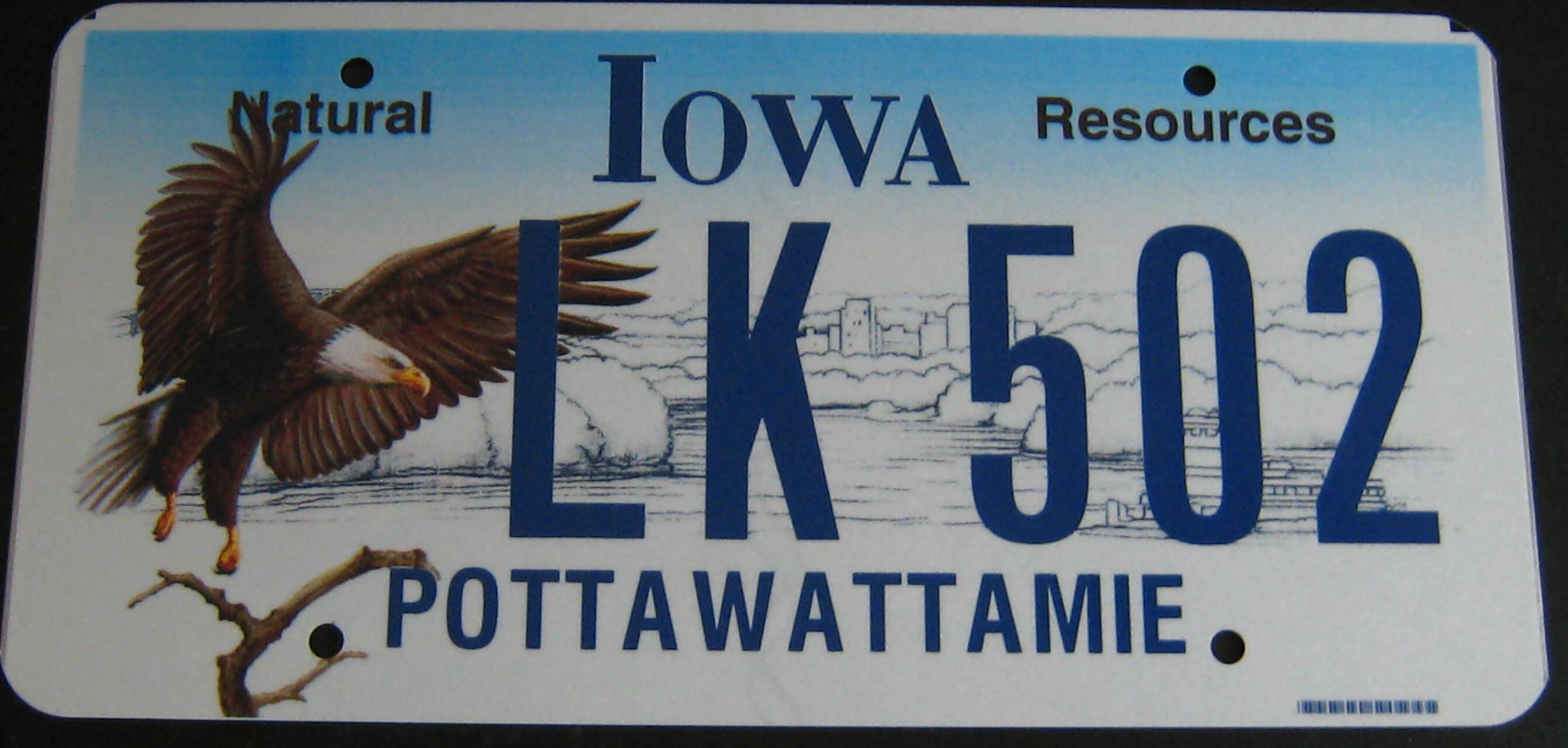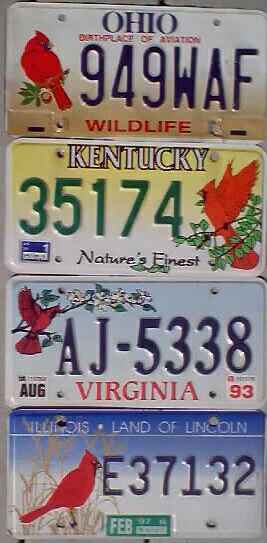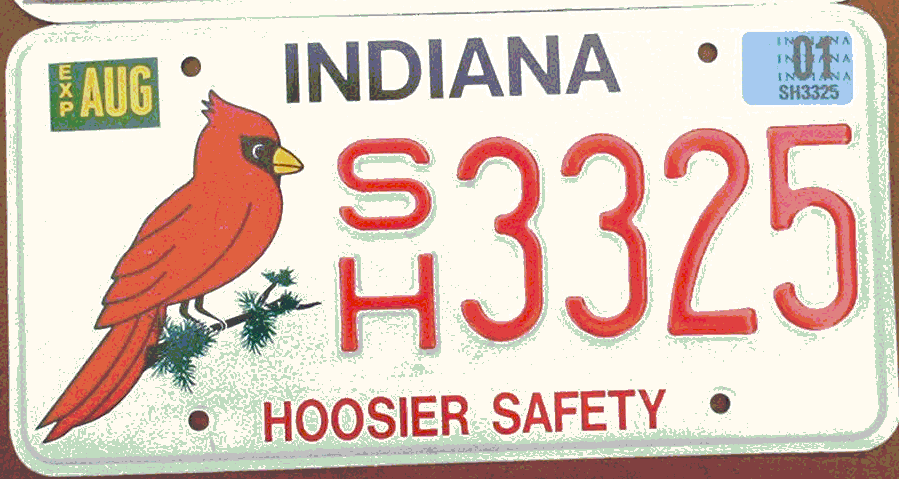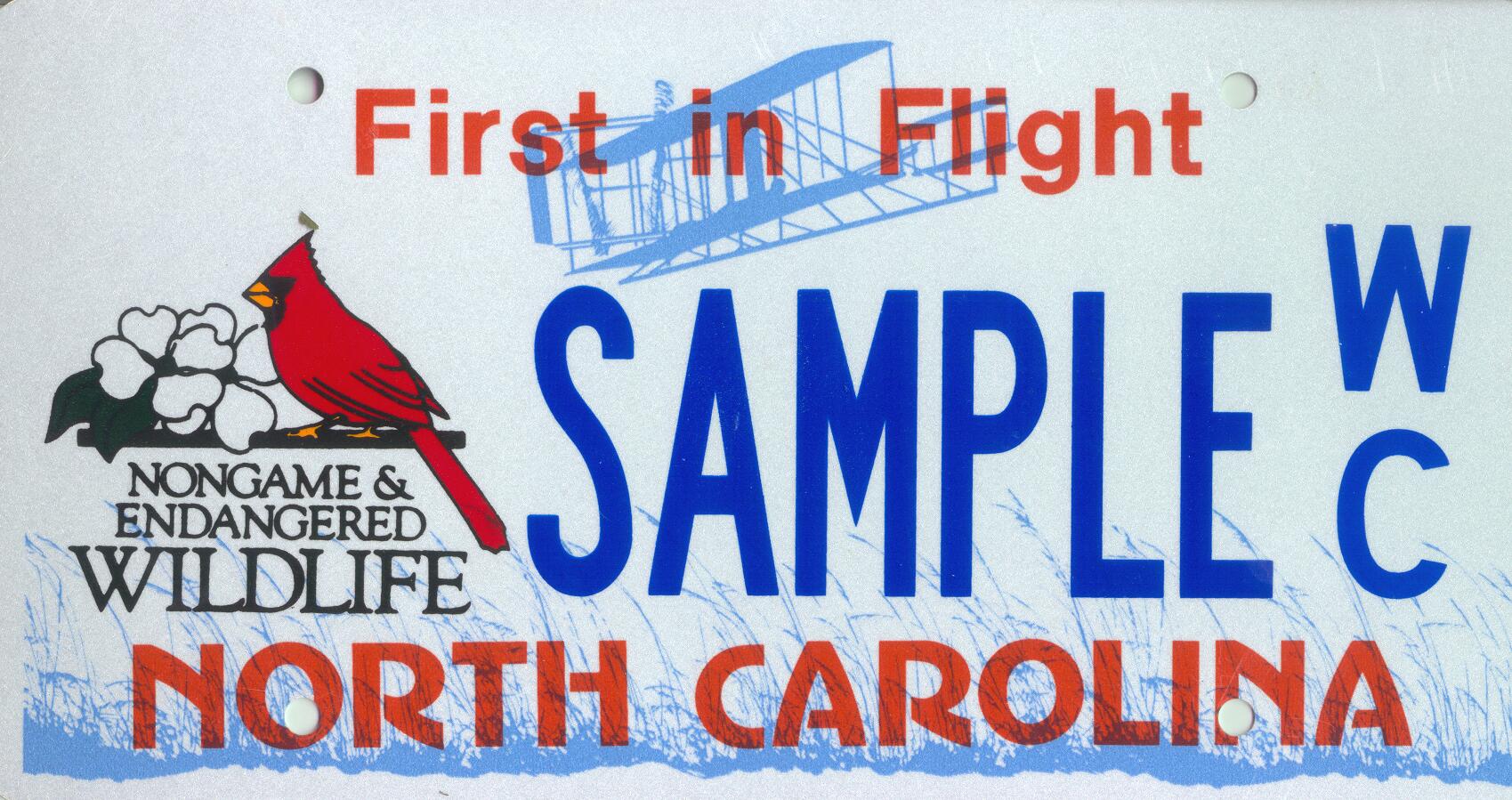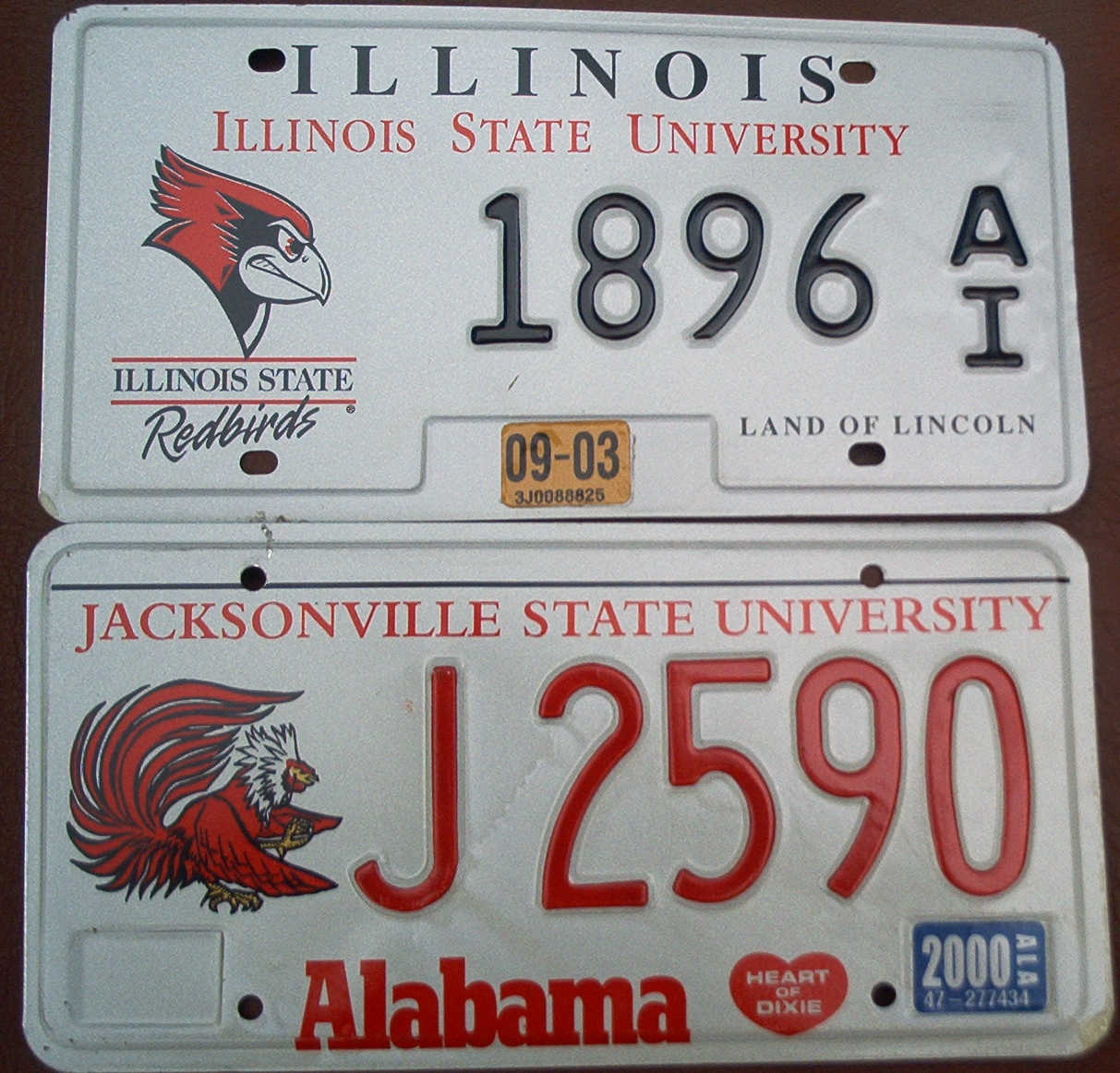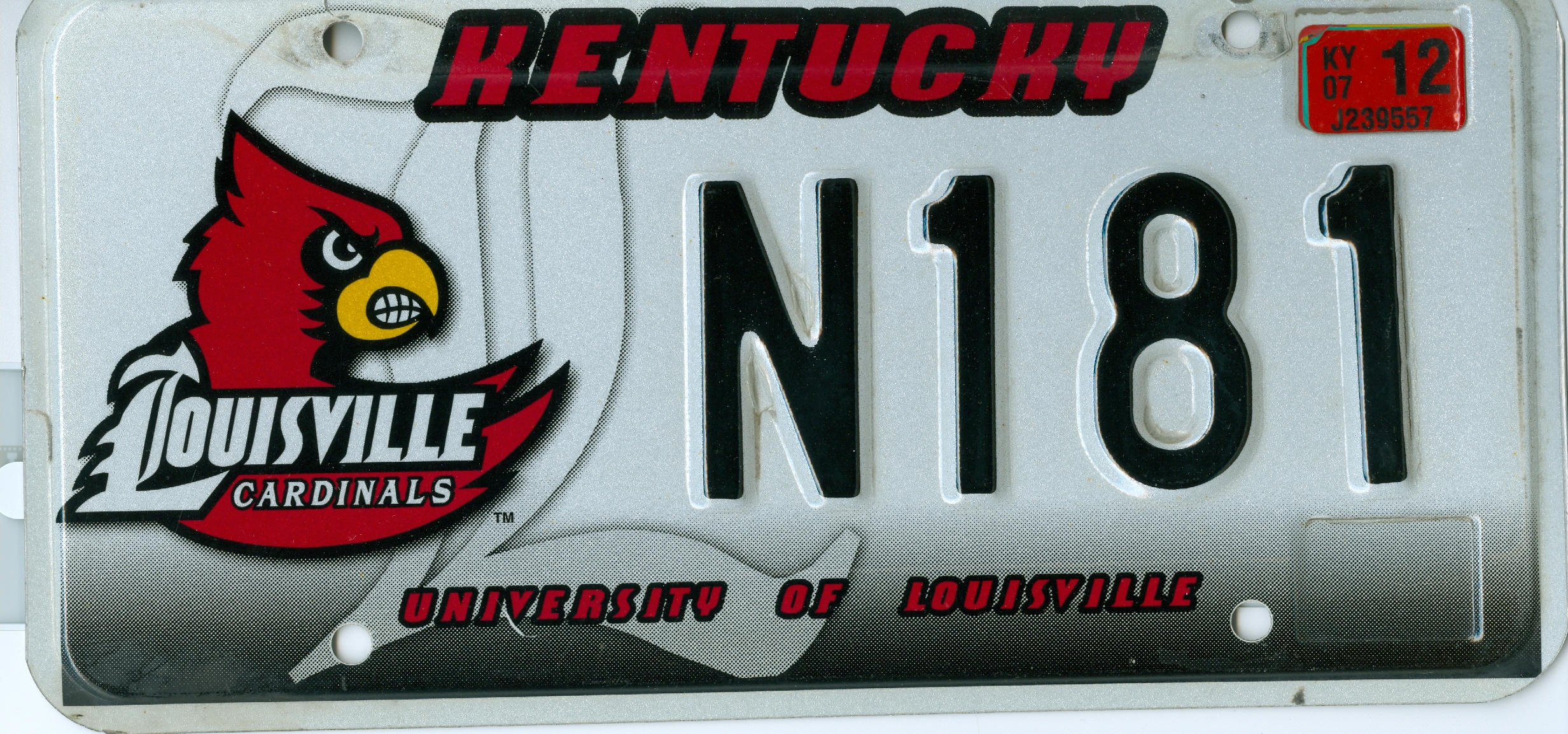 Next are are some waterfowl, note Louisiana's old and new use of the Pelican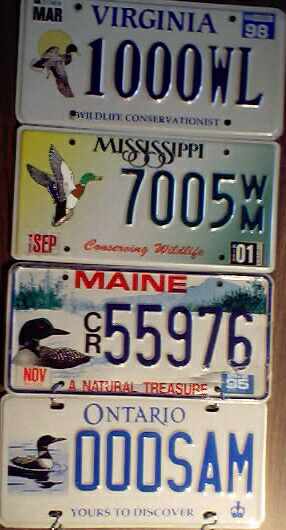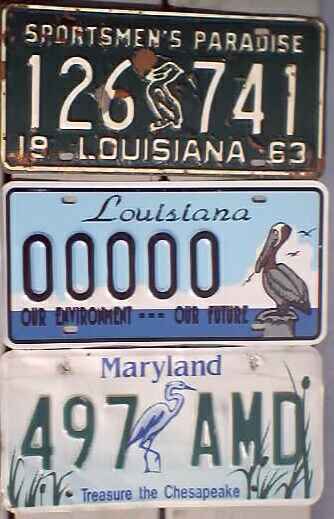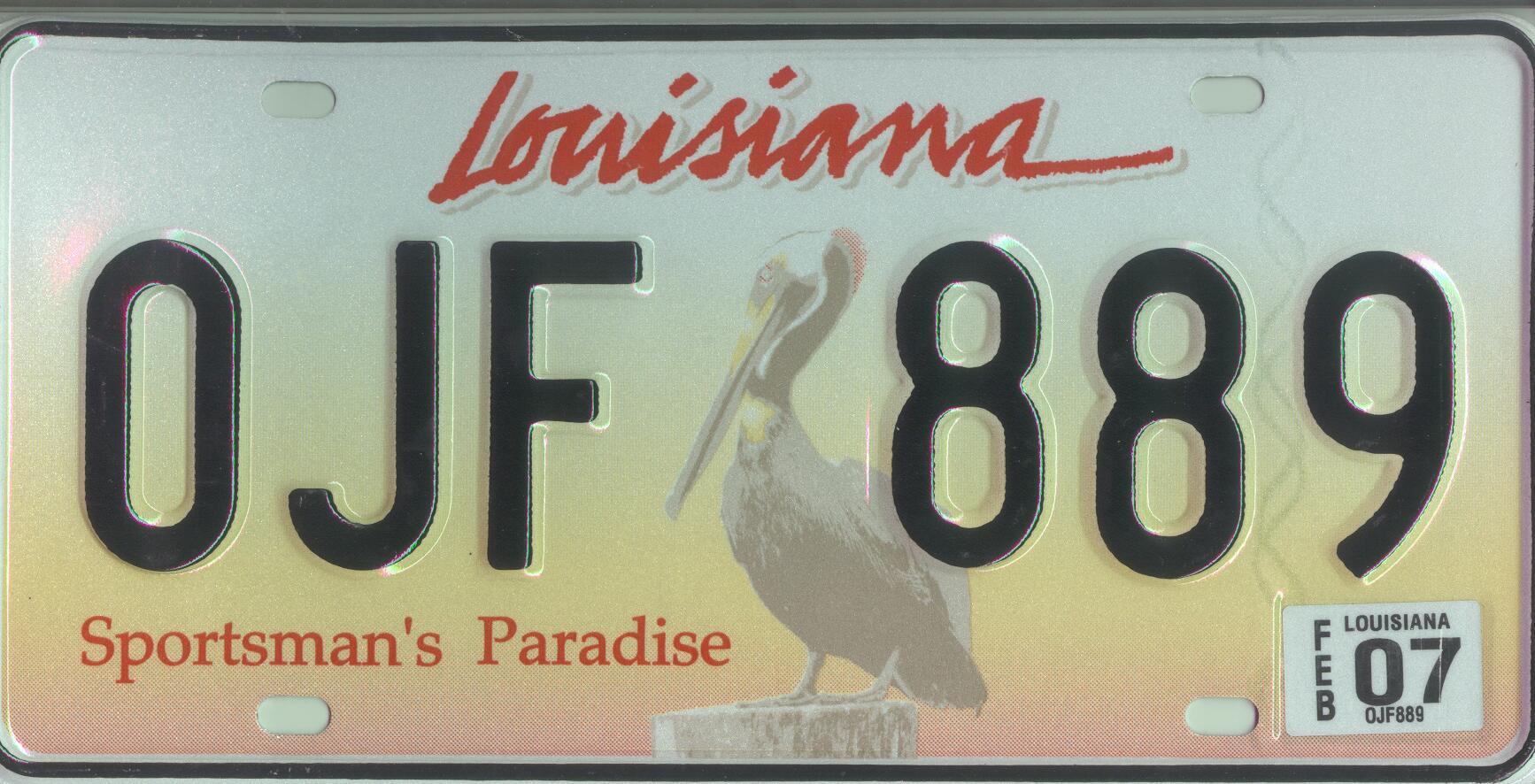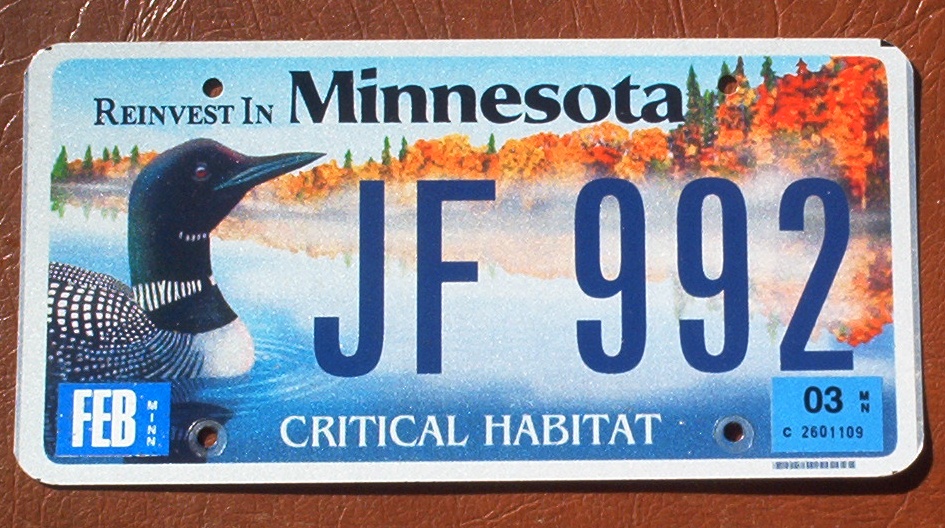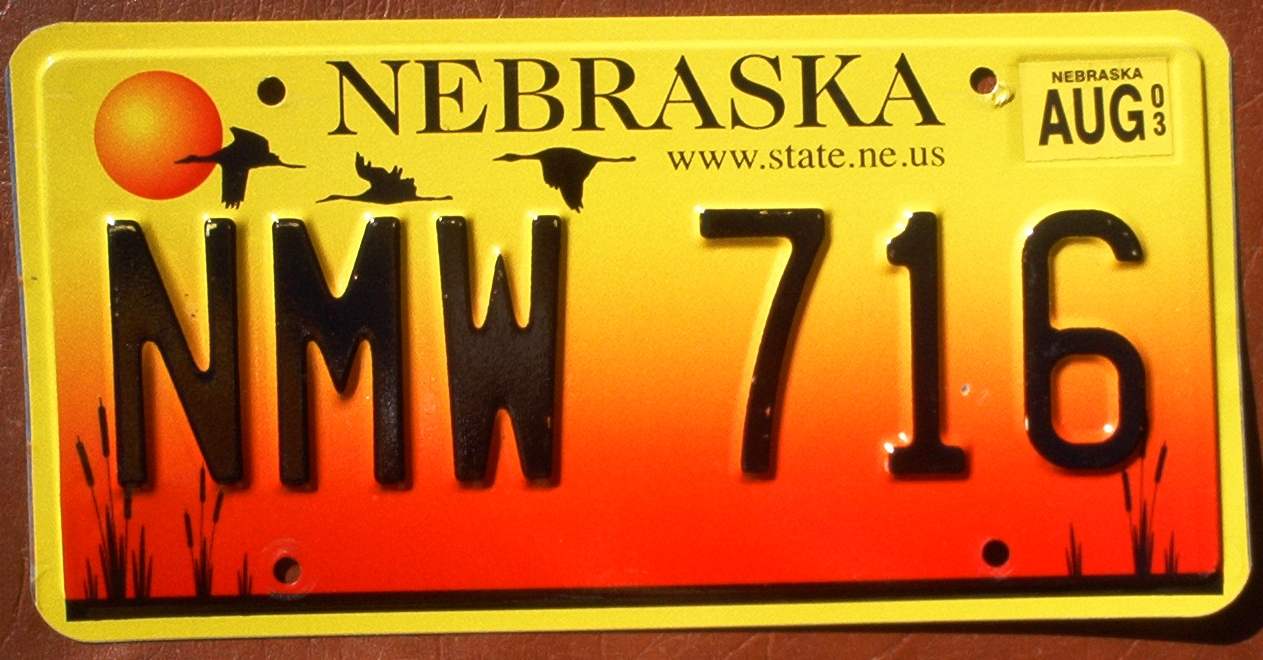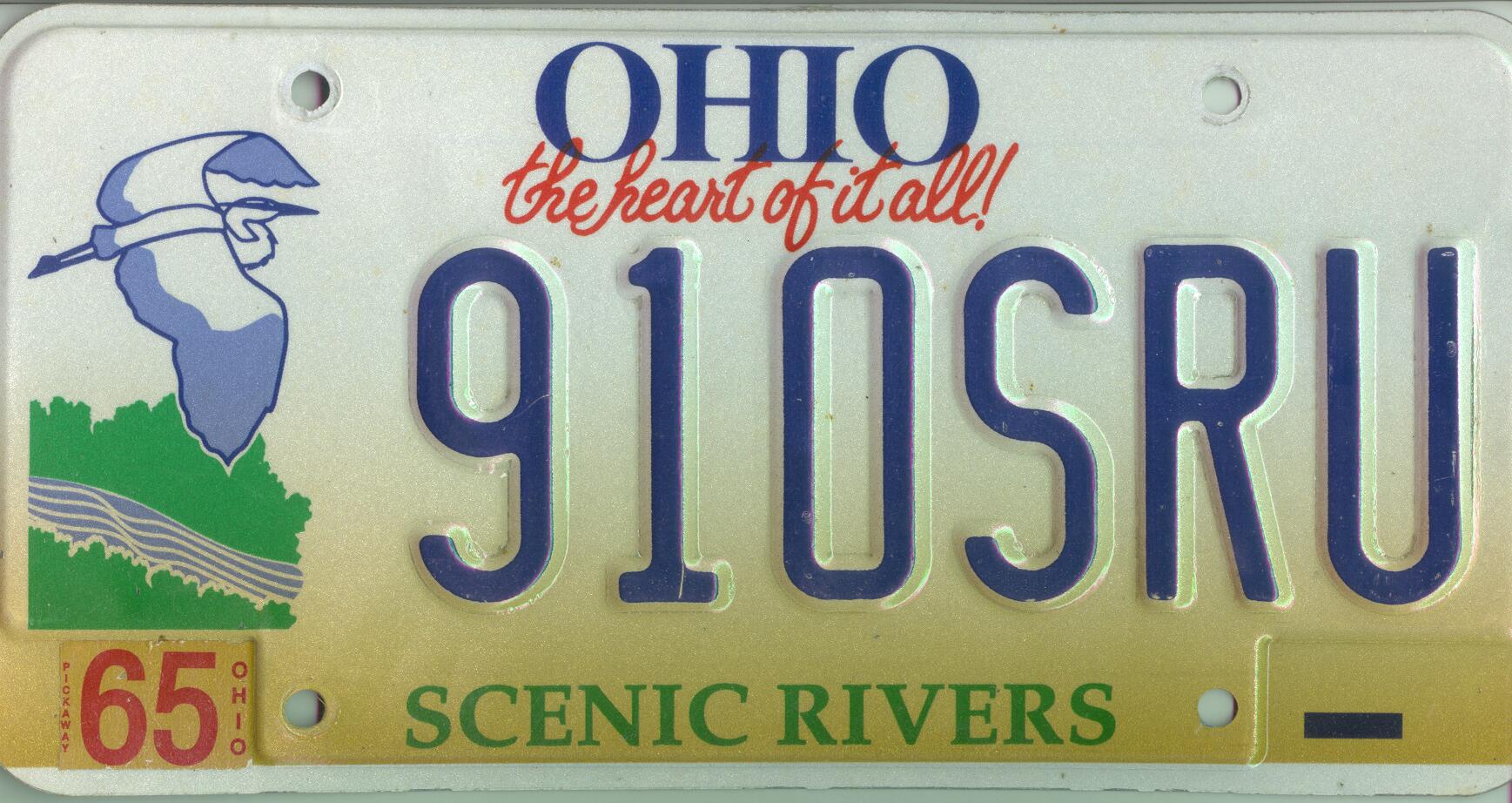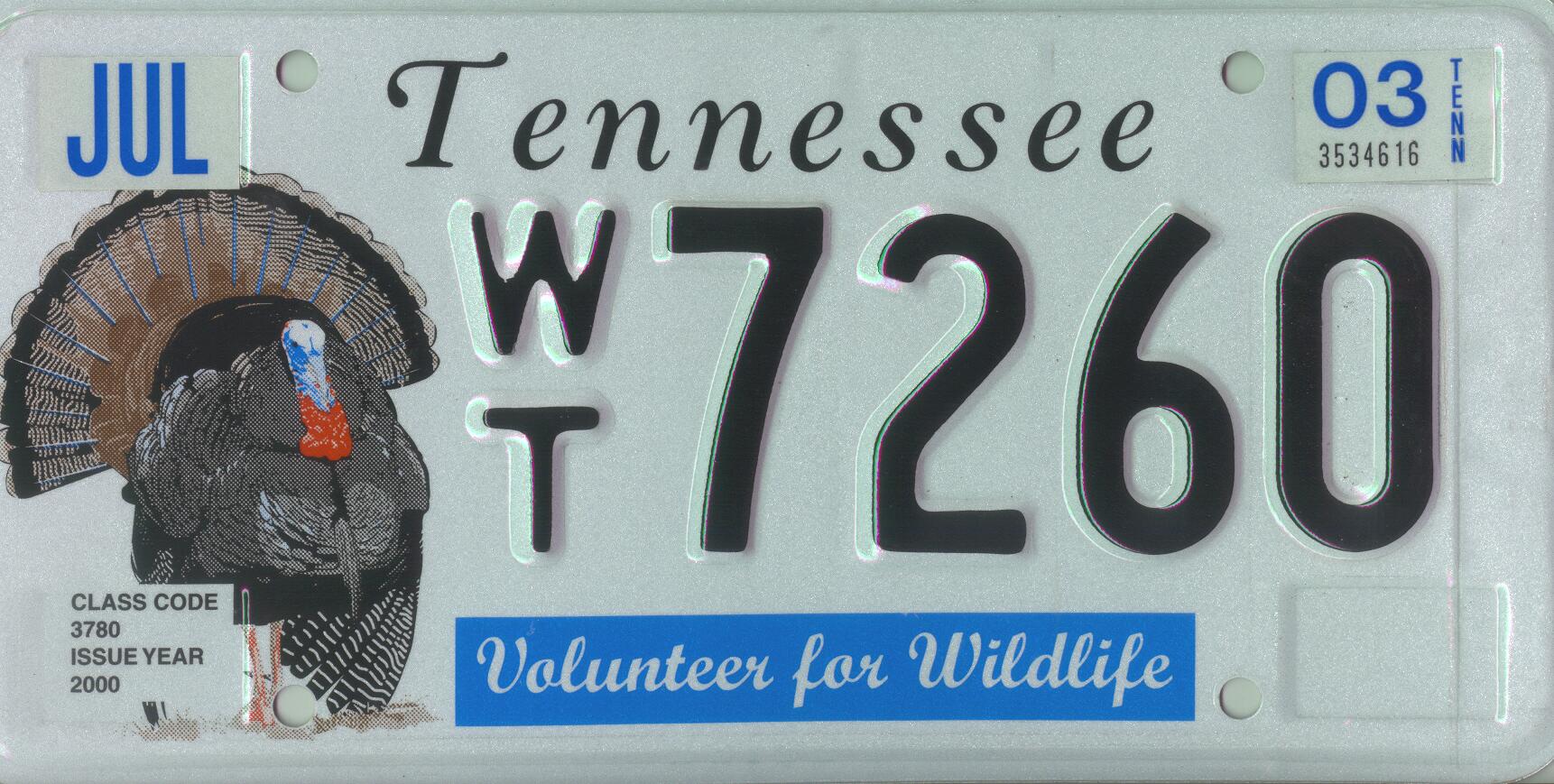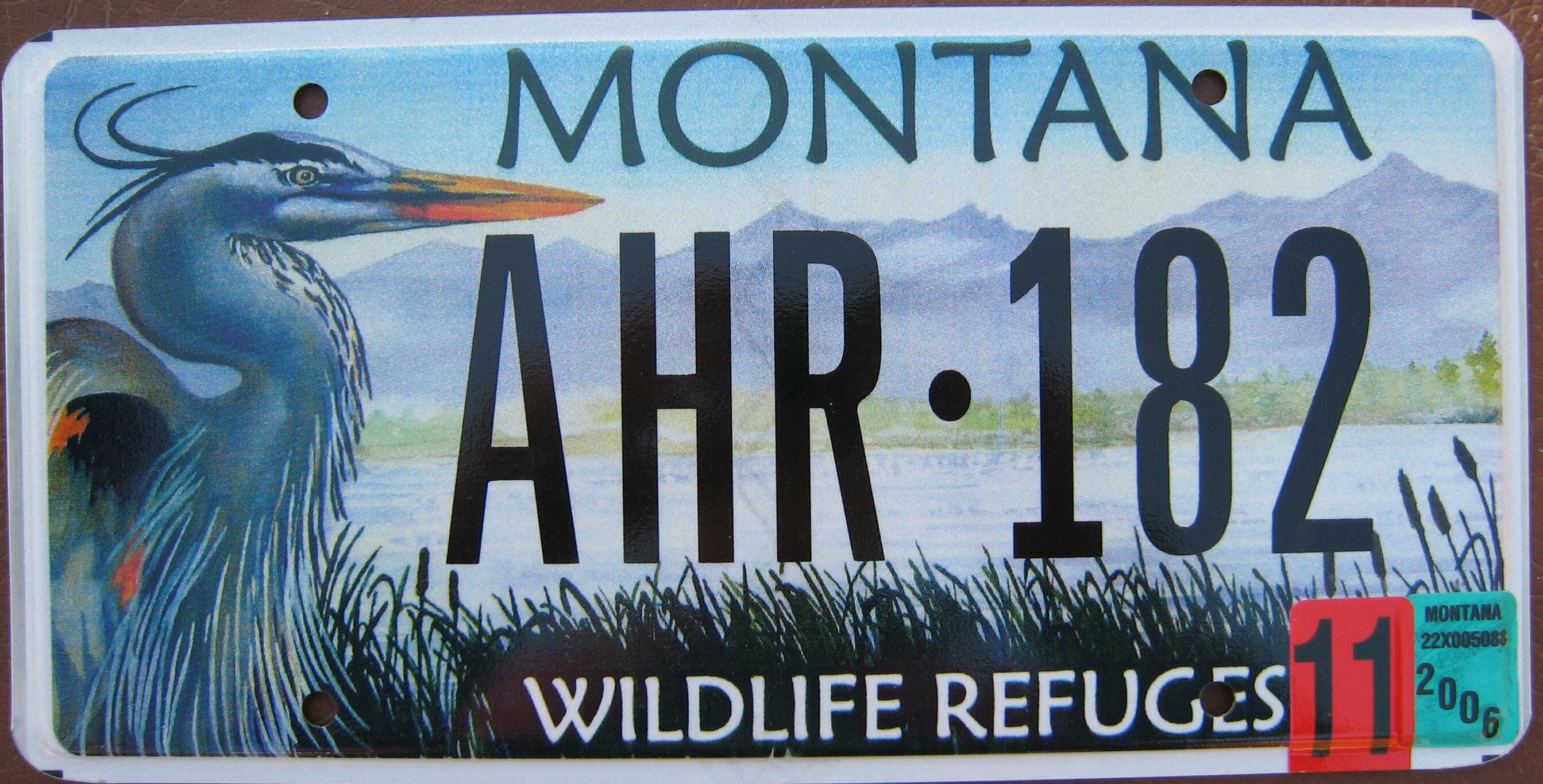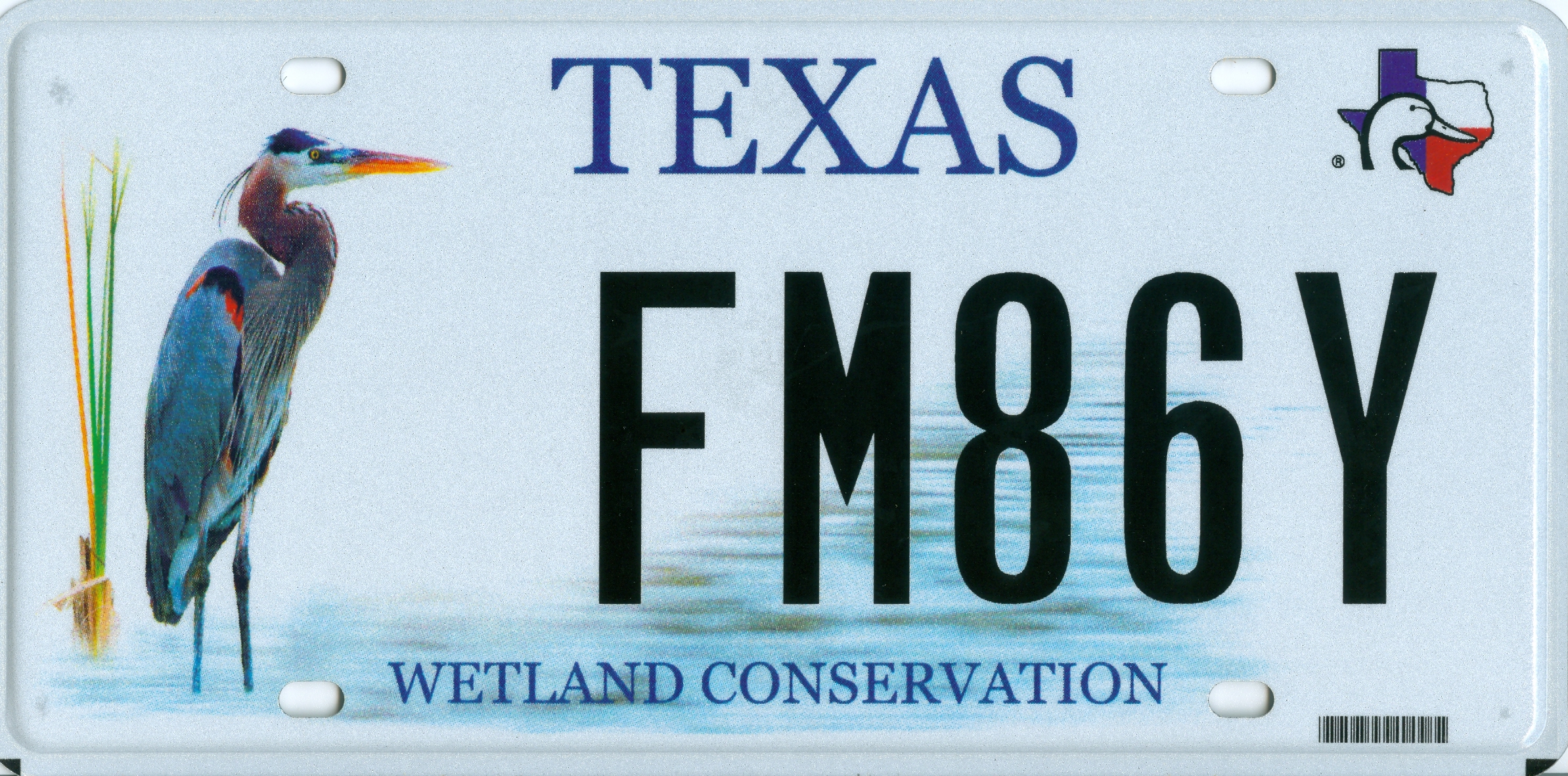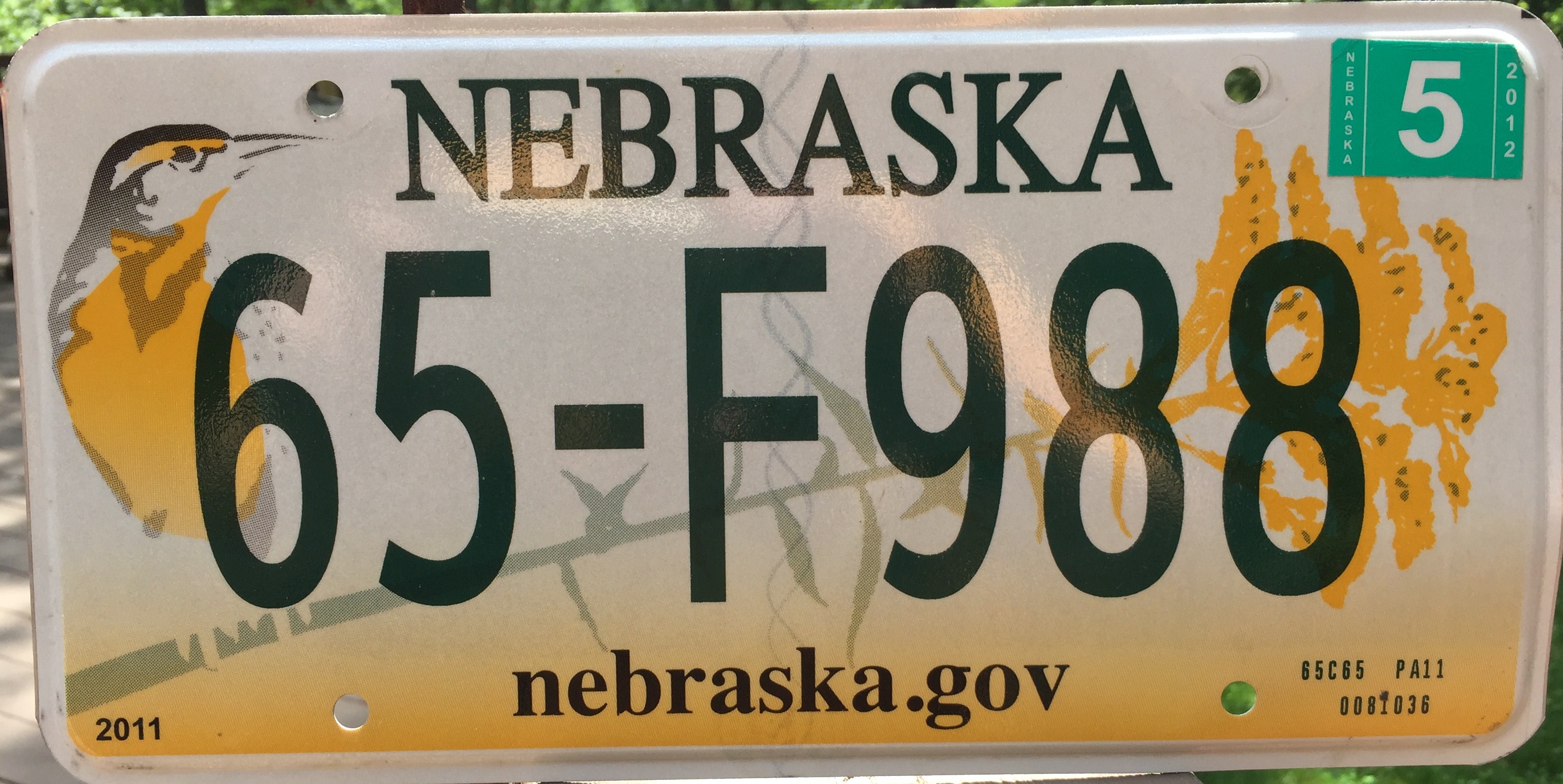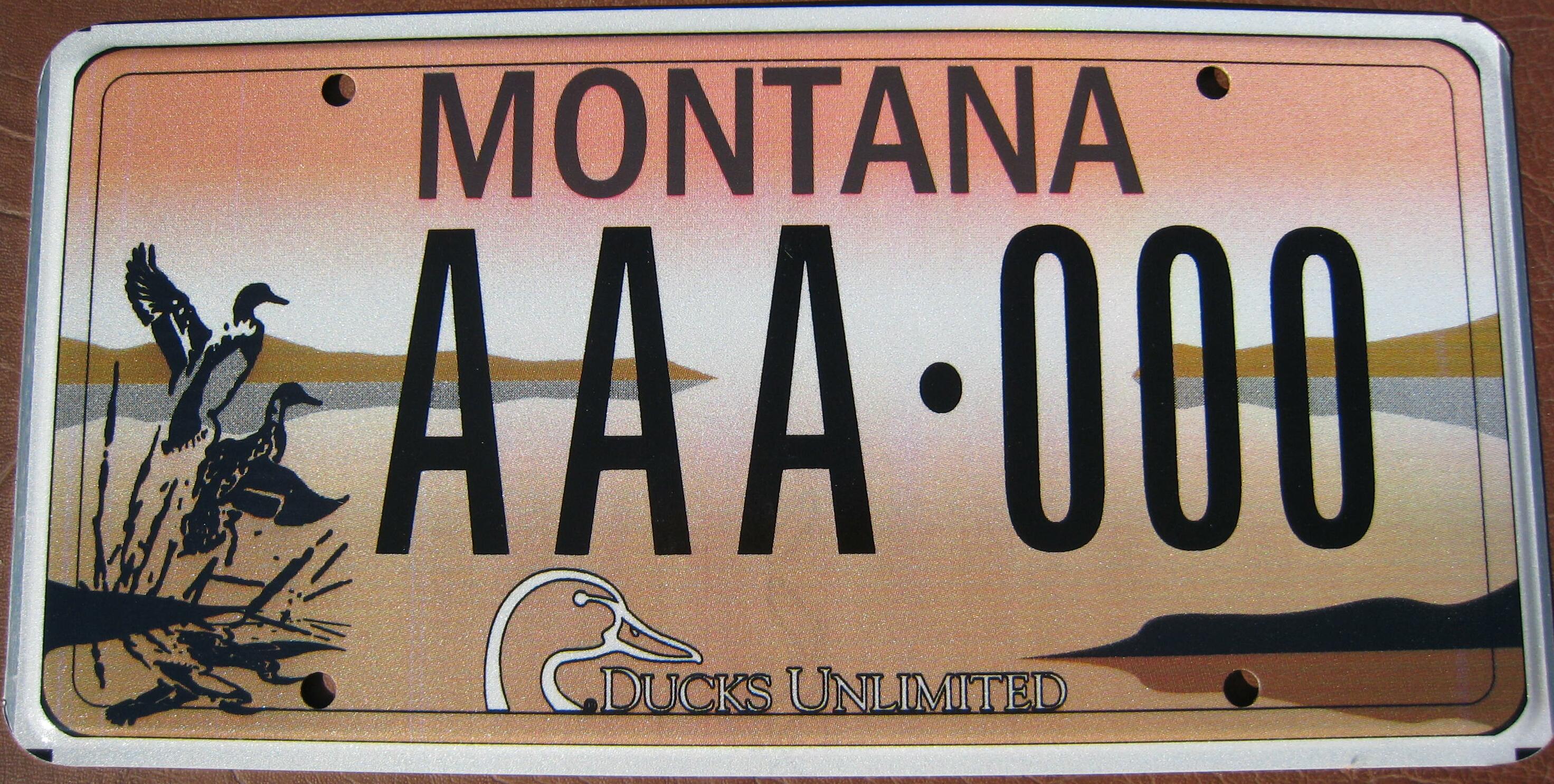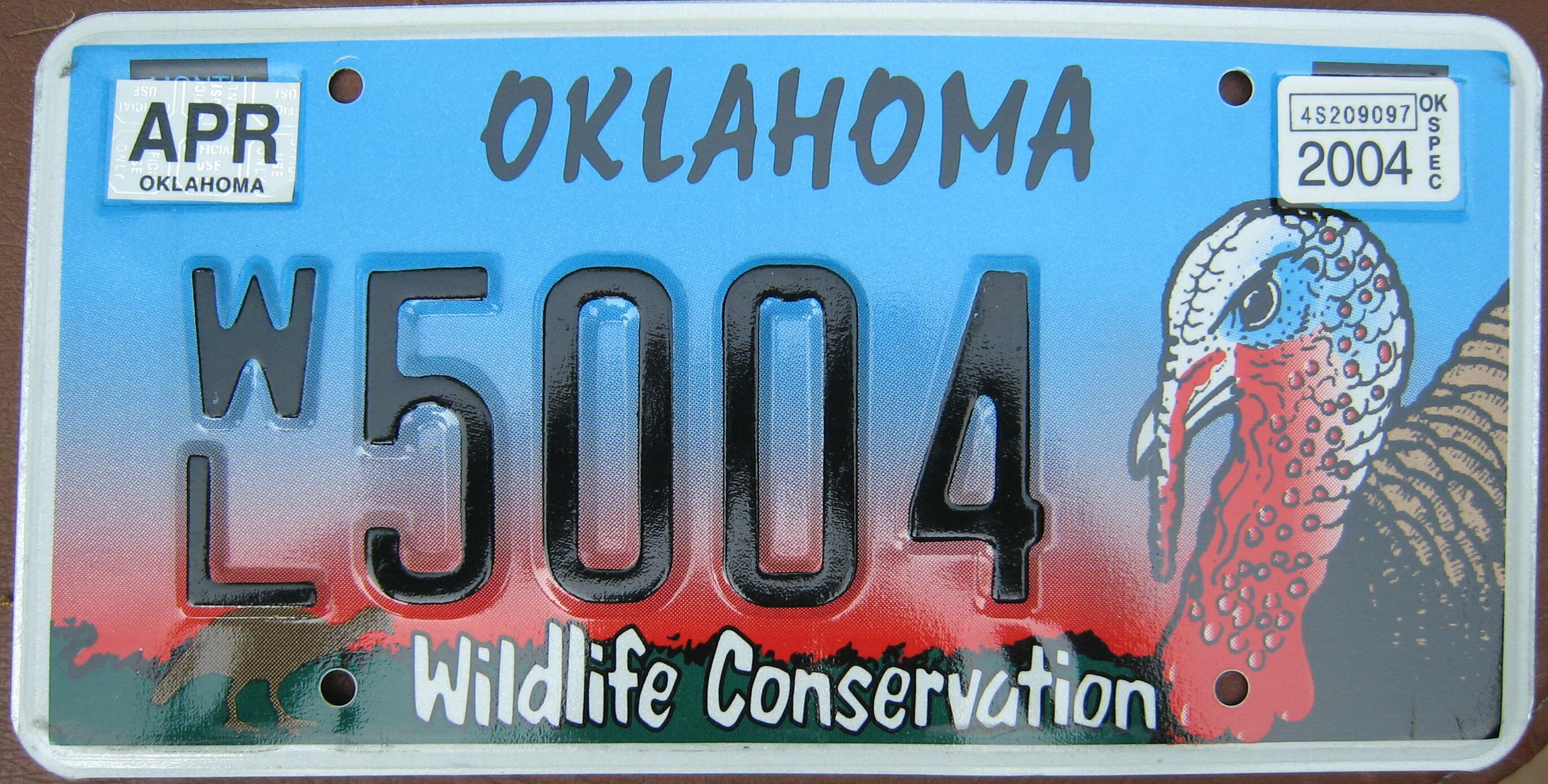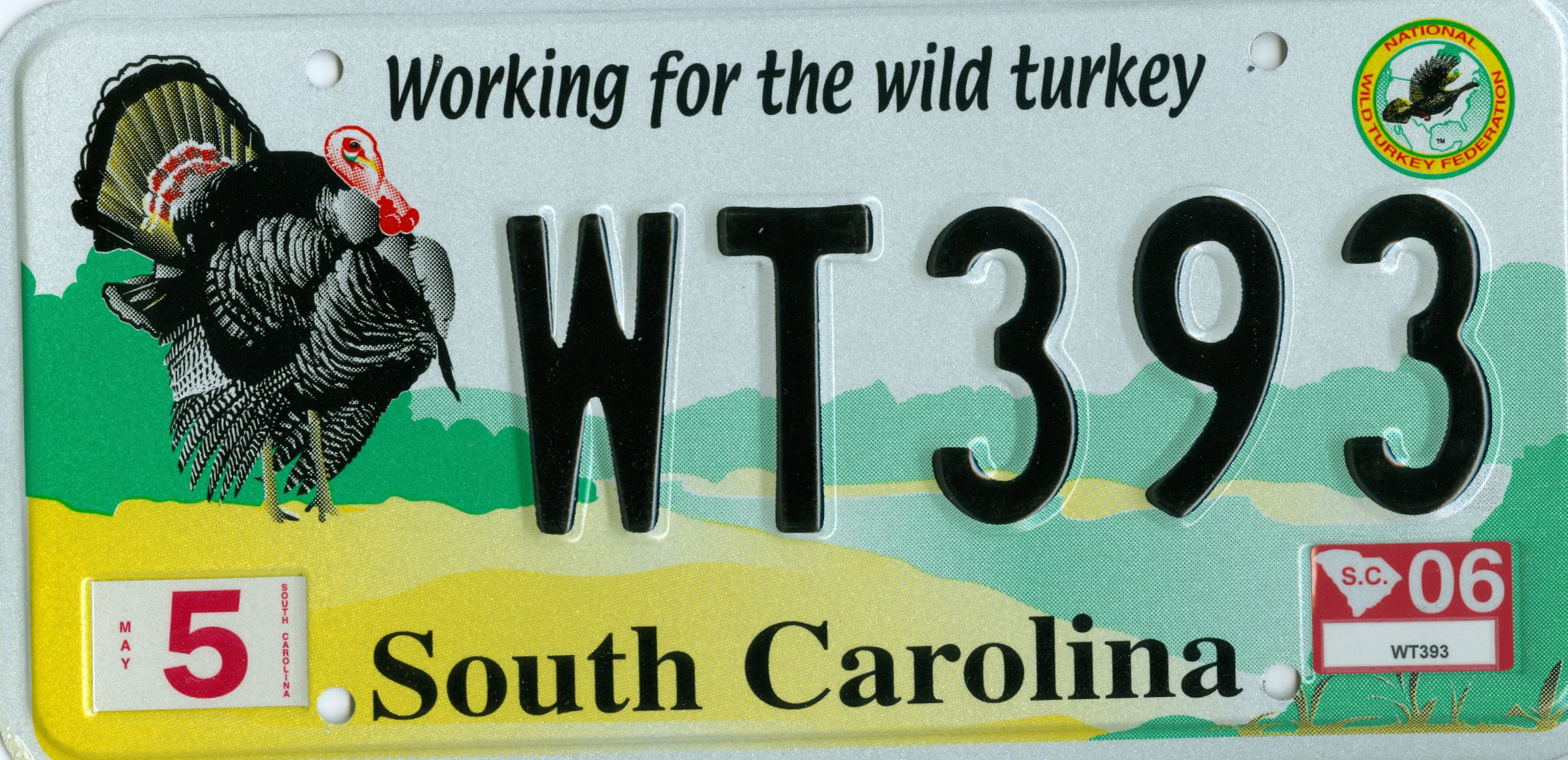 Below several "yellow" birds (wren, goldfinch & warbler), plus the Pennsylvania Owl, Florida Spoonbill and Maine Chickadee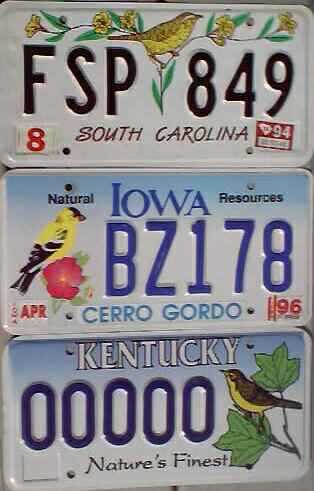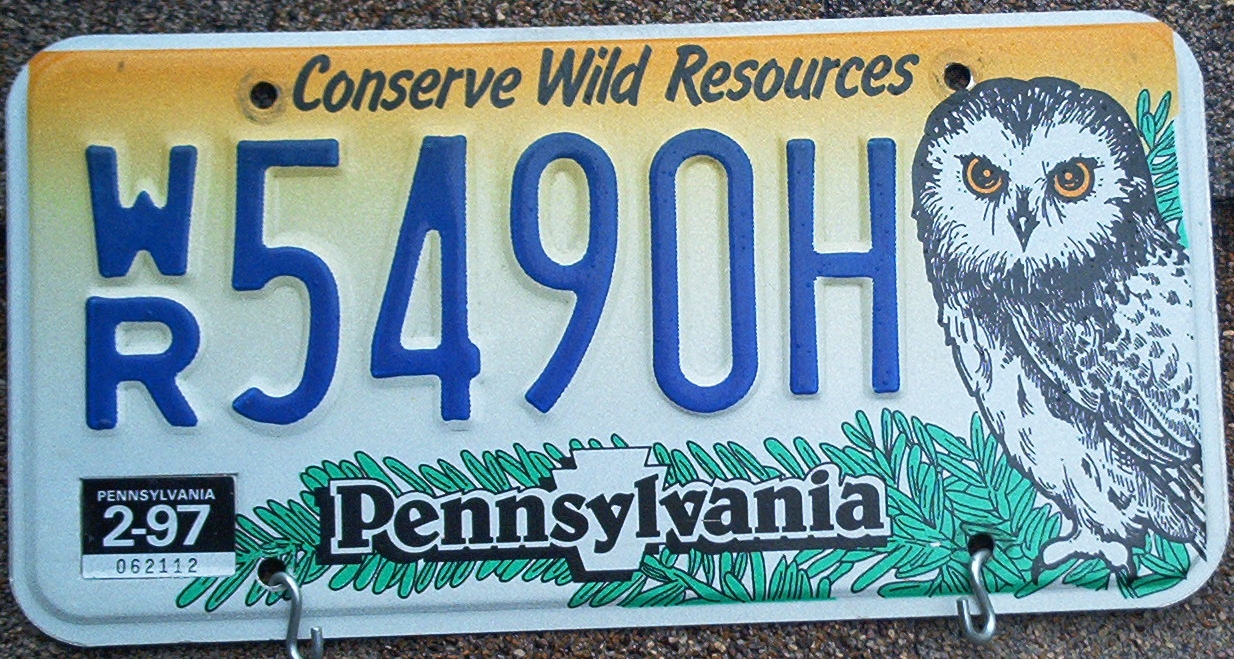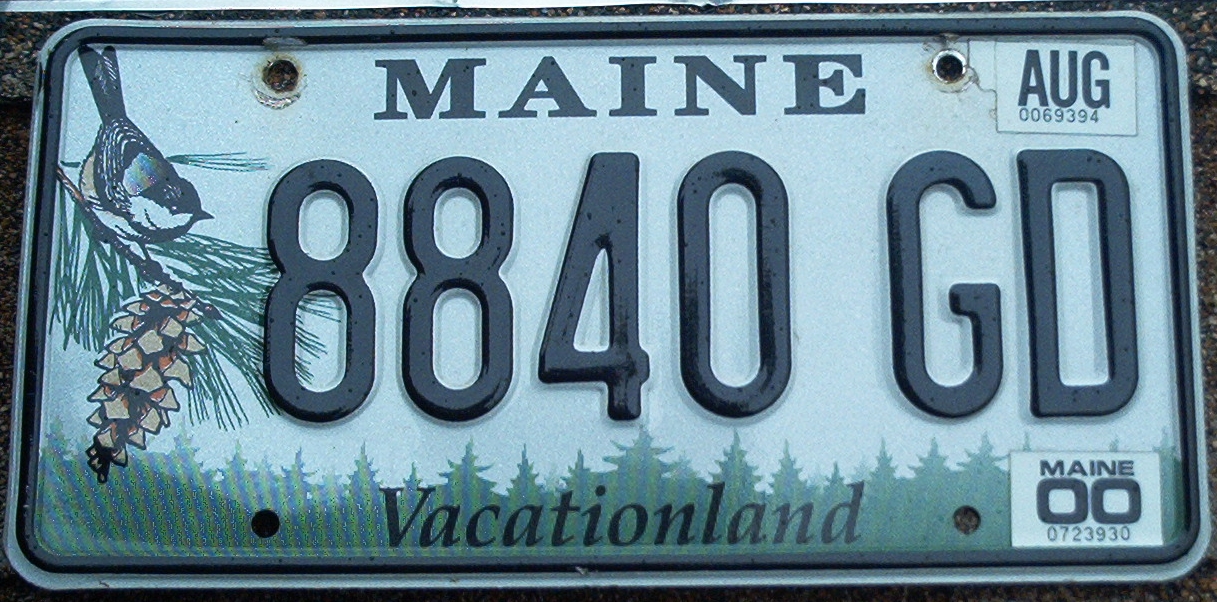 The sets below are some more bird plates from around the USA. Some are particularly bright and attractive.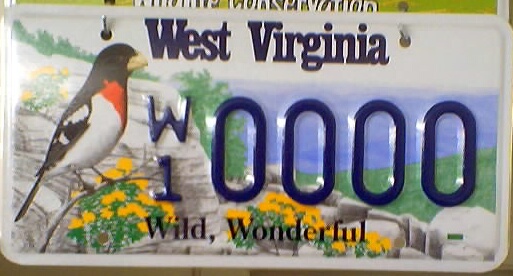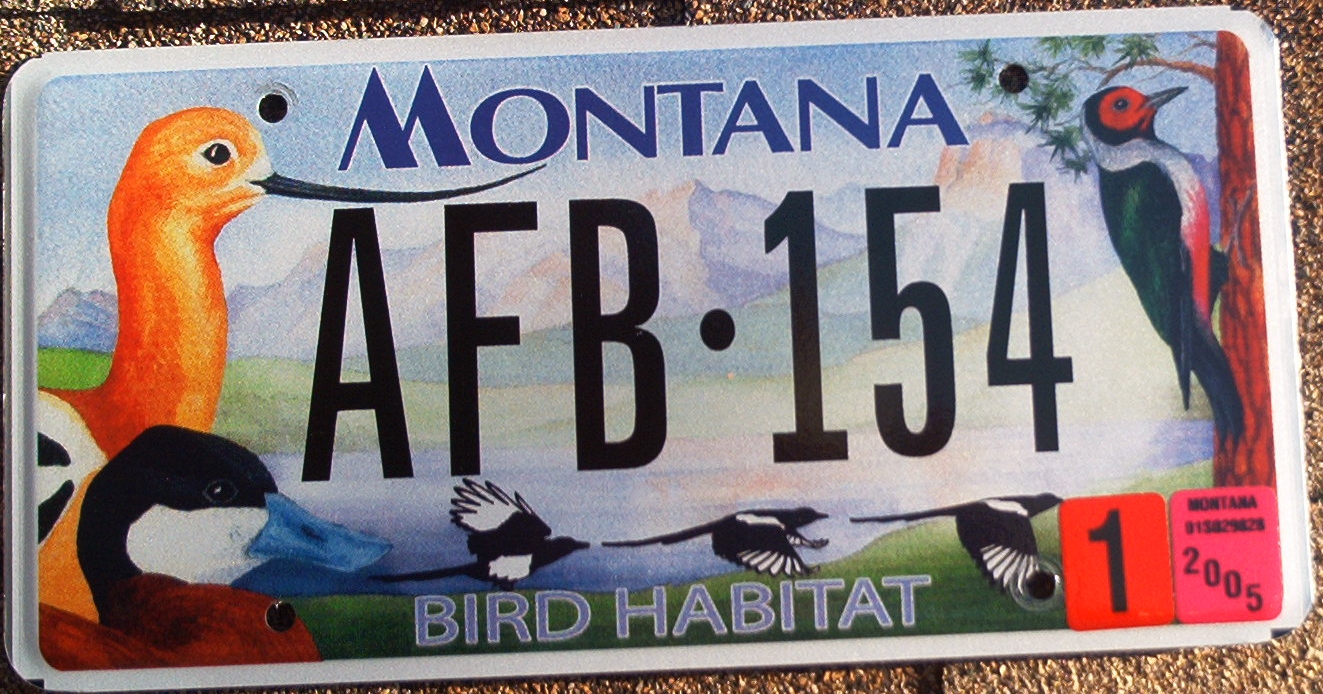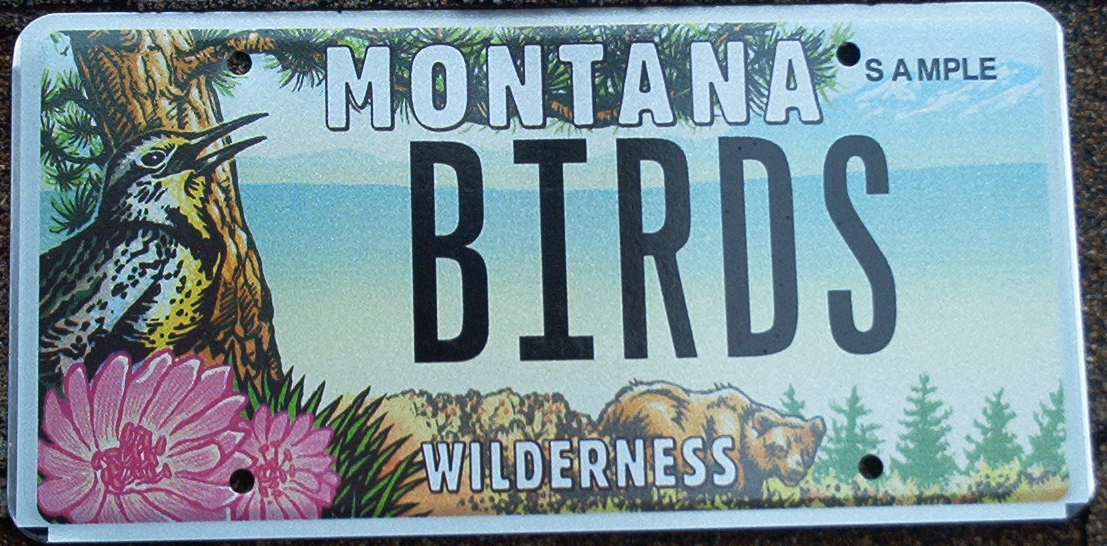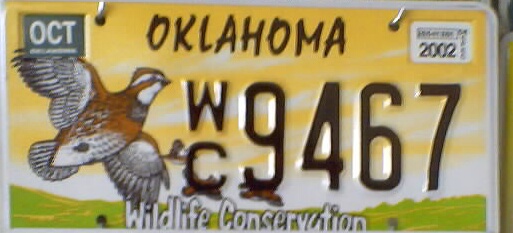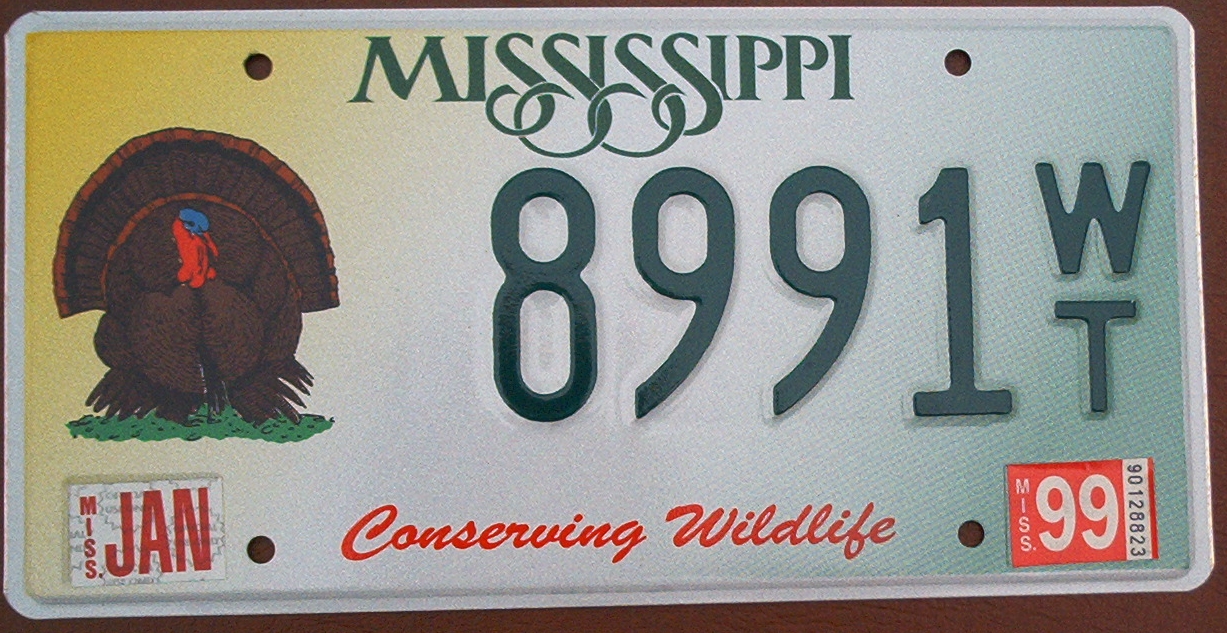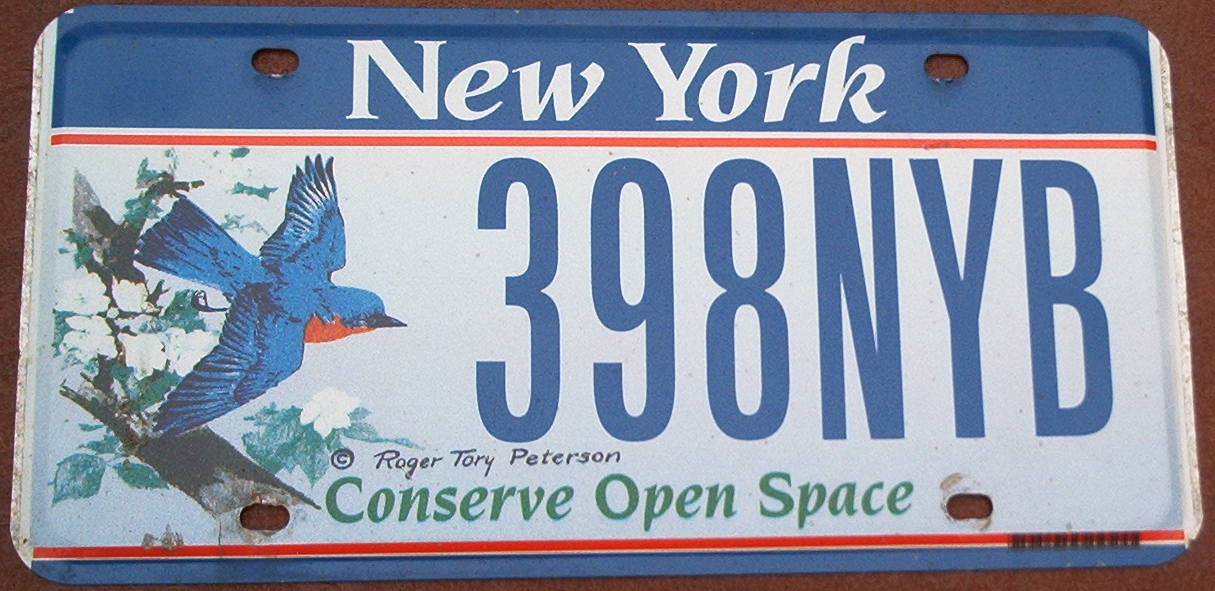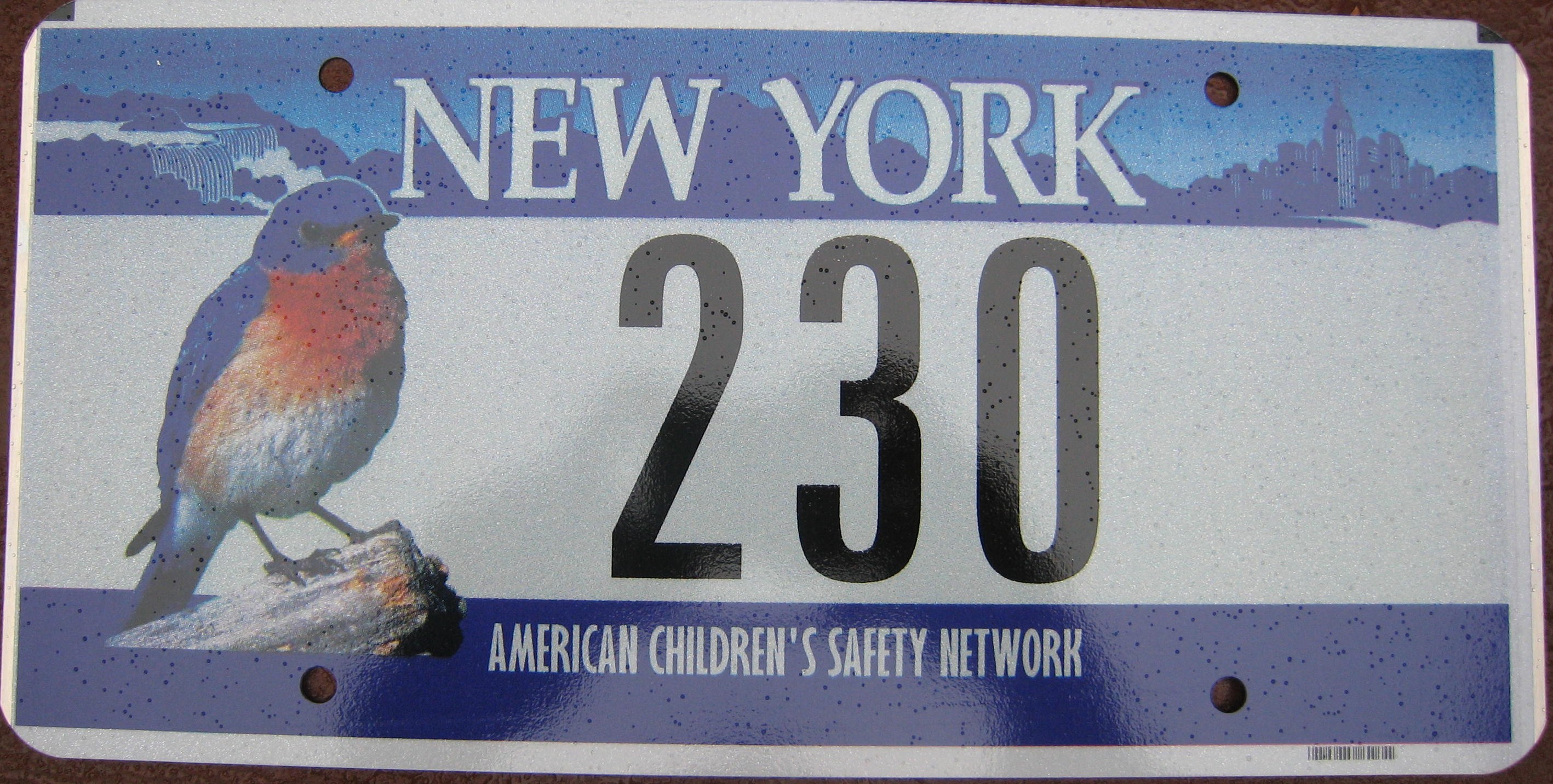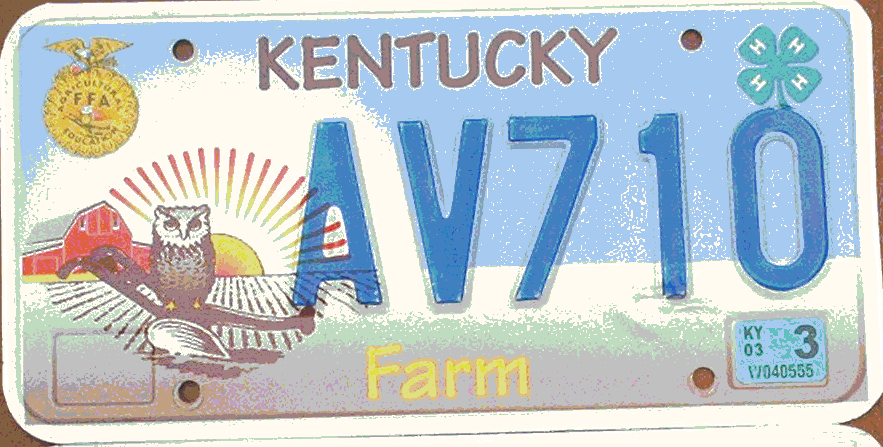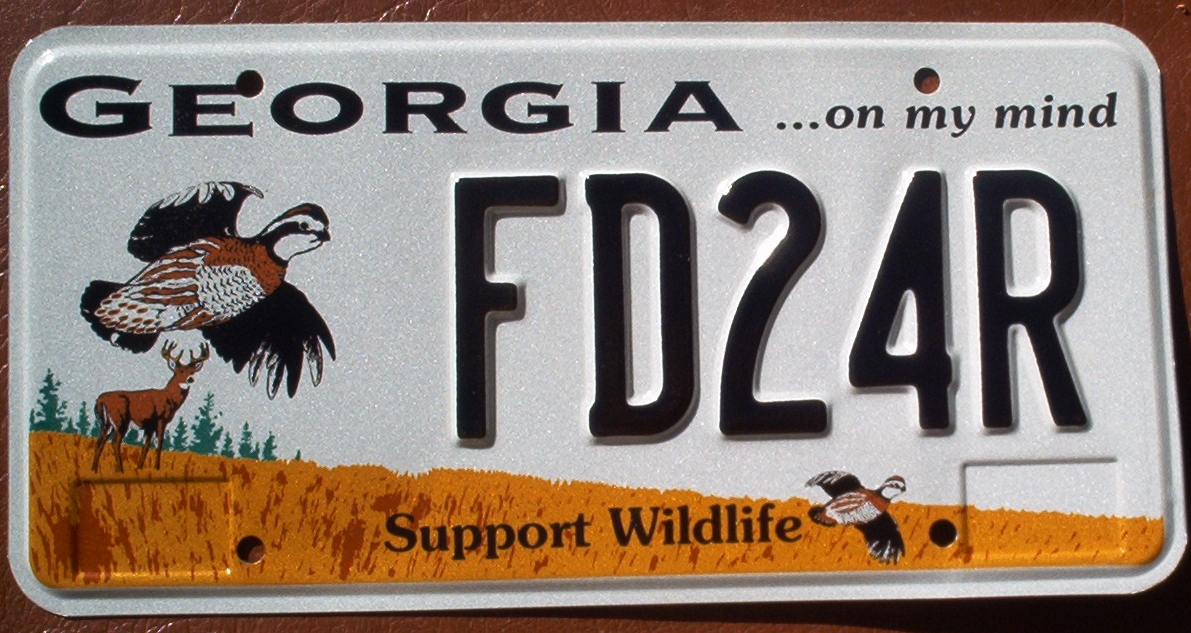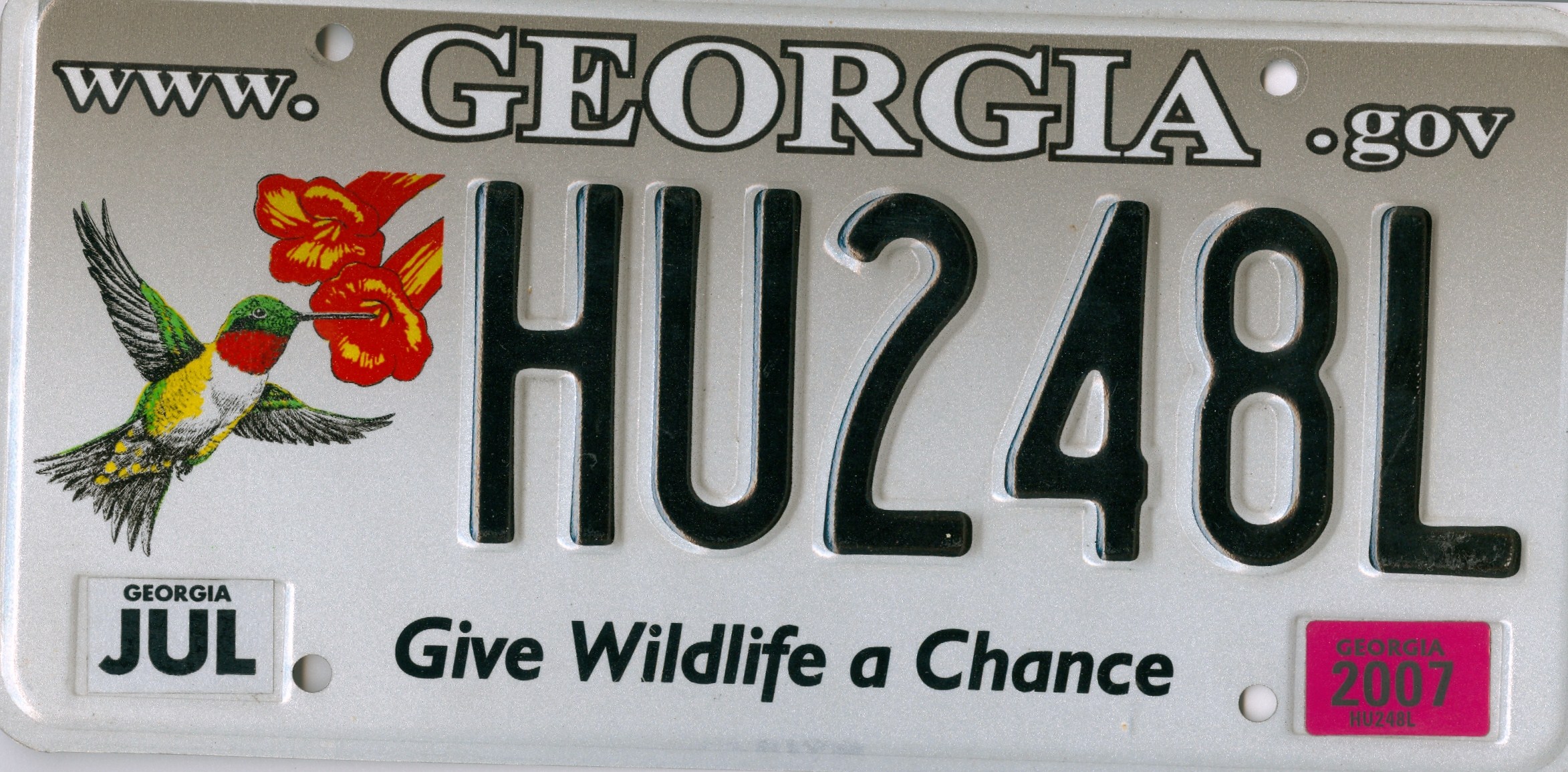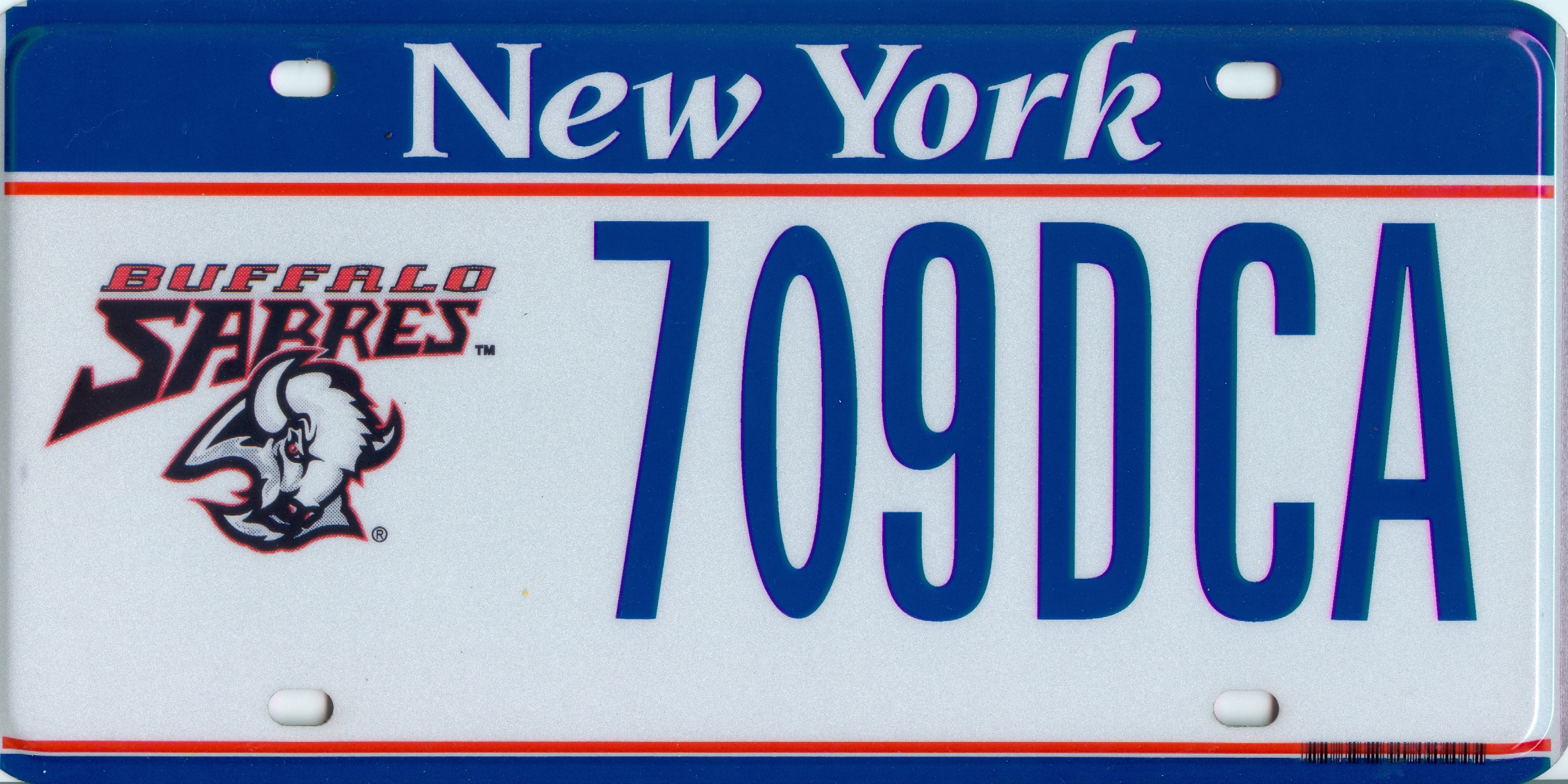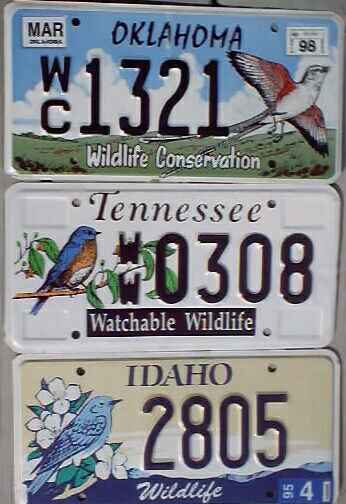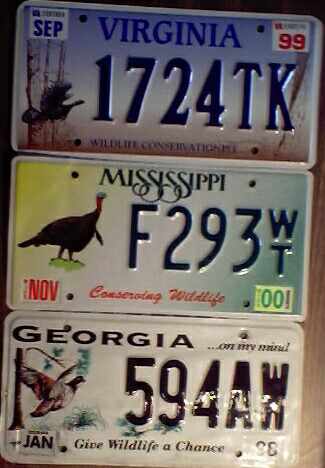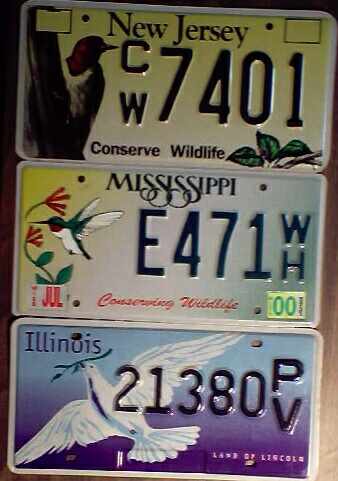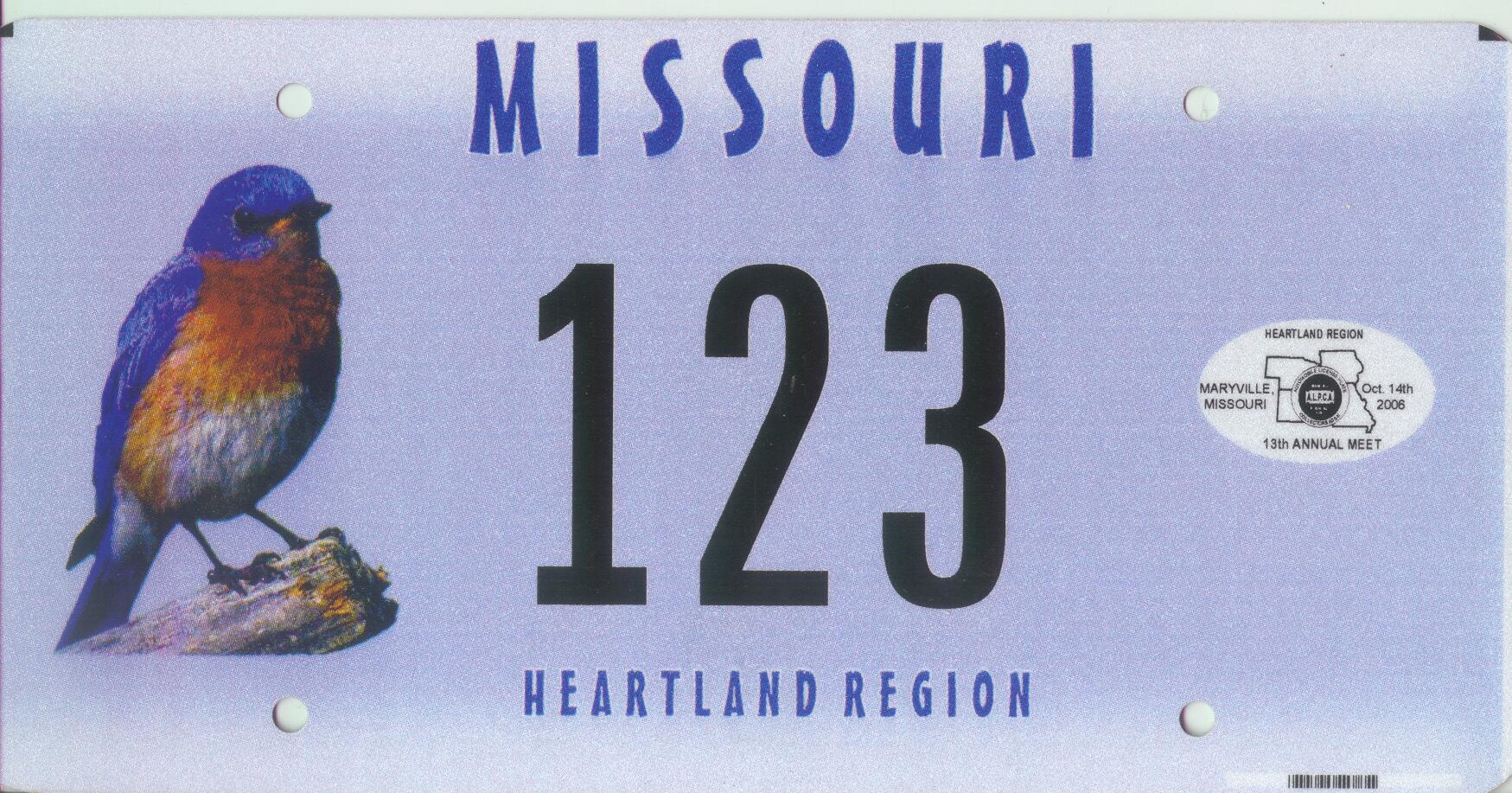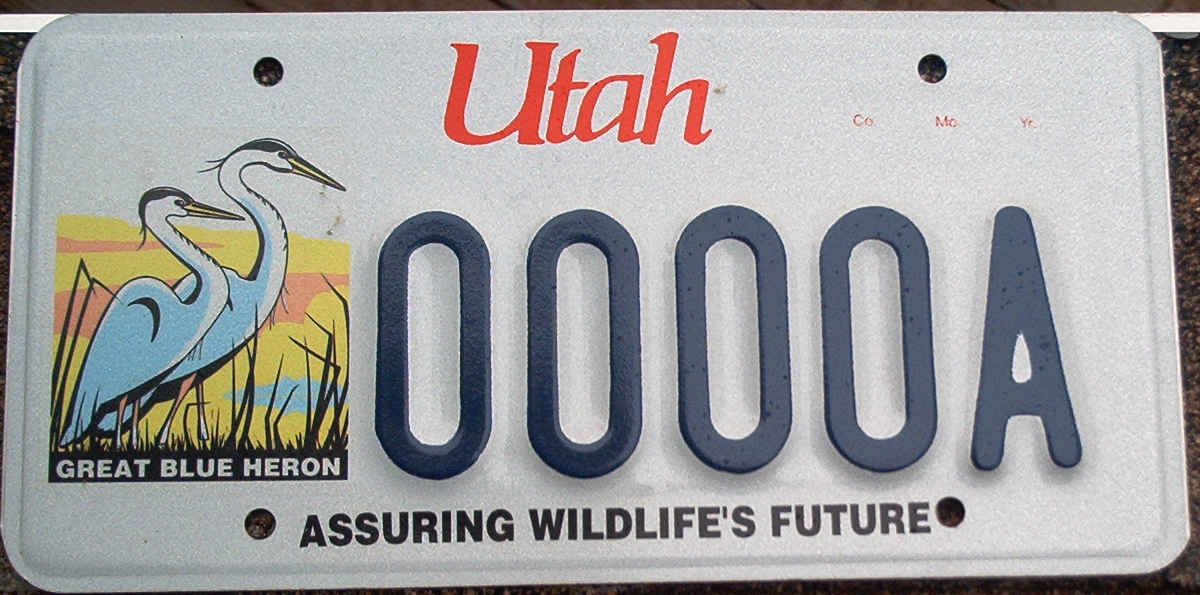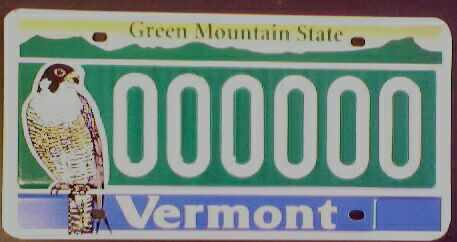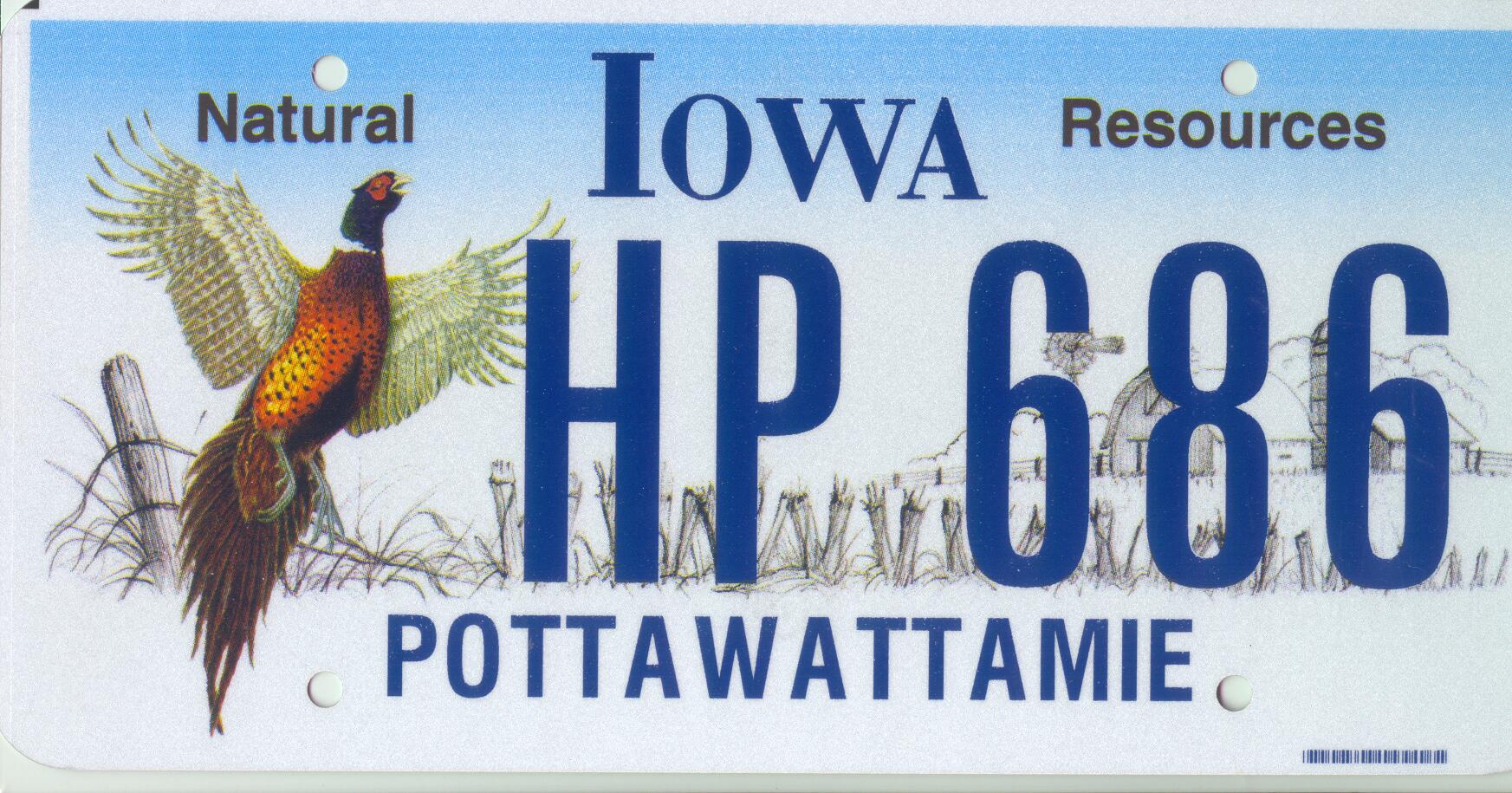 The following AR Hummingbird plate was the ALPCA plate of the year (and this was the actual plate pictured and presented for the vote), the others are part of the Natural State Series and the Ducks Unlimited issue. I think Arkansas makes some of the nicest optional plates. The Ivory Billed Woodpecker was issued in January 2006.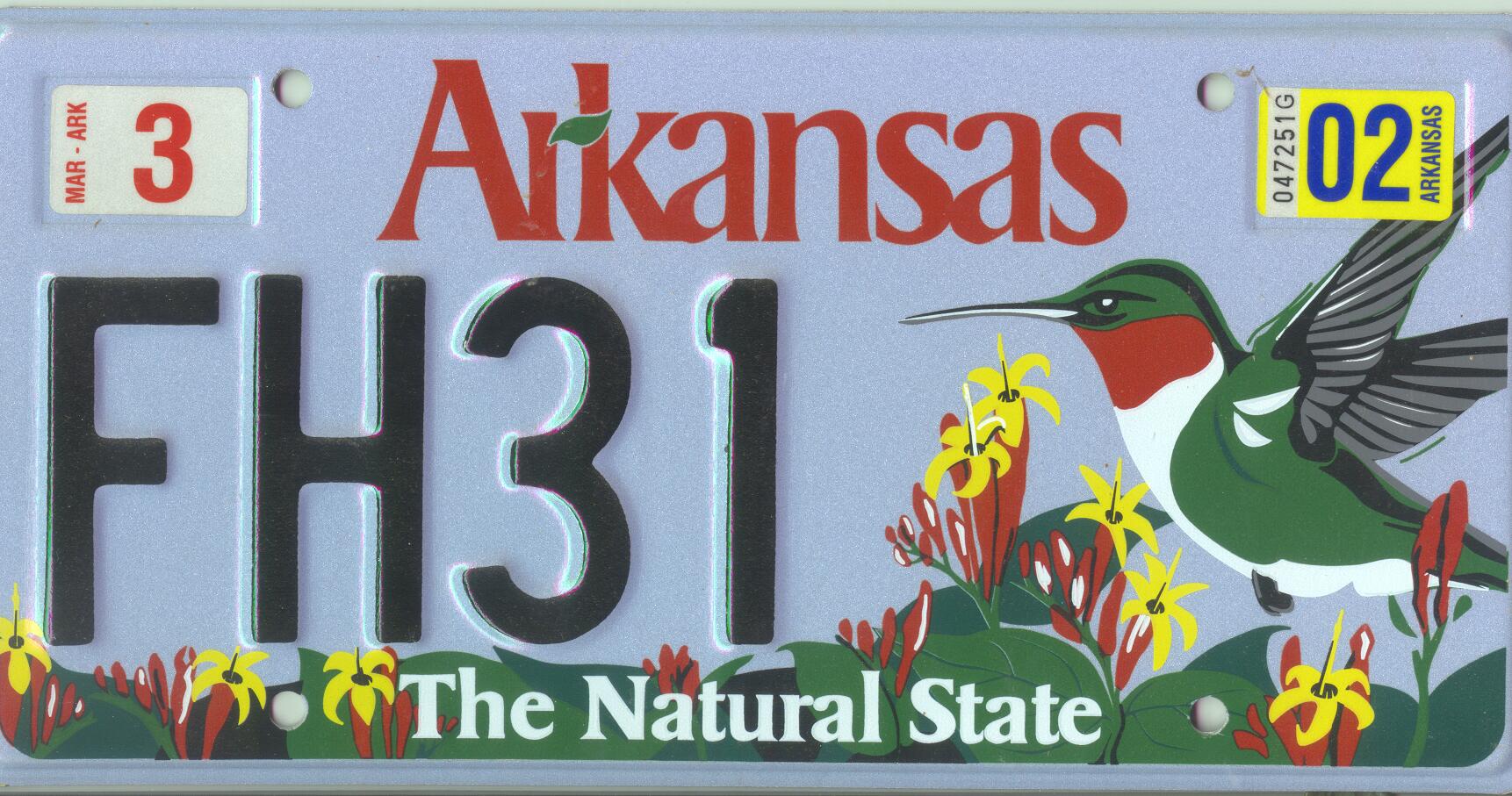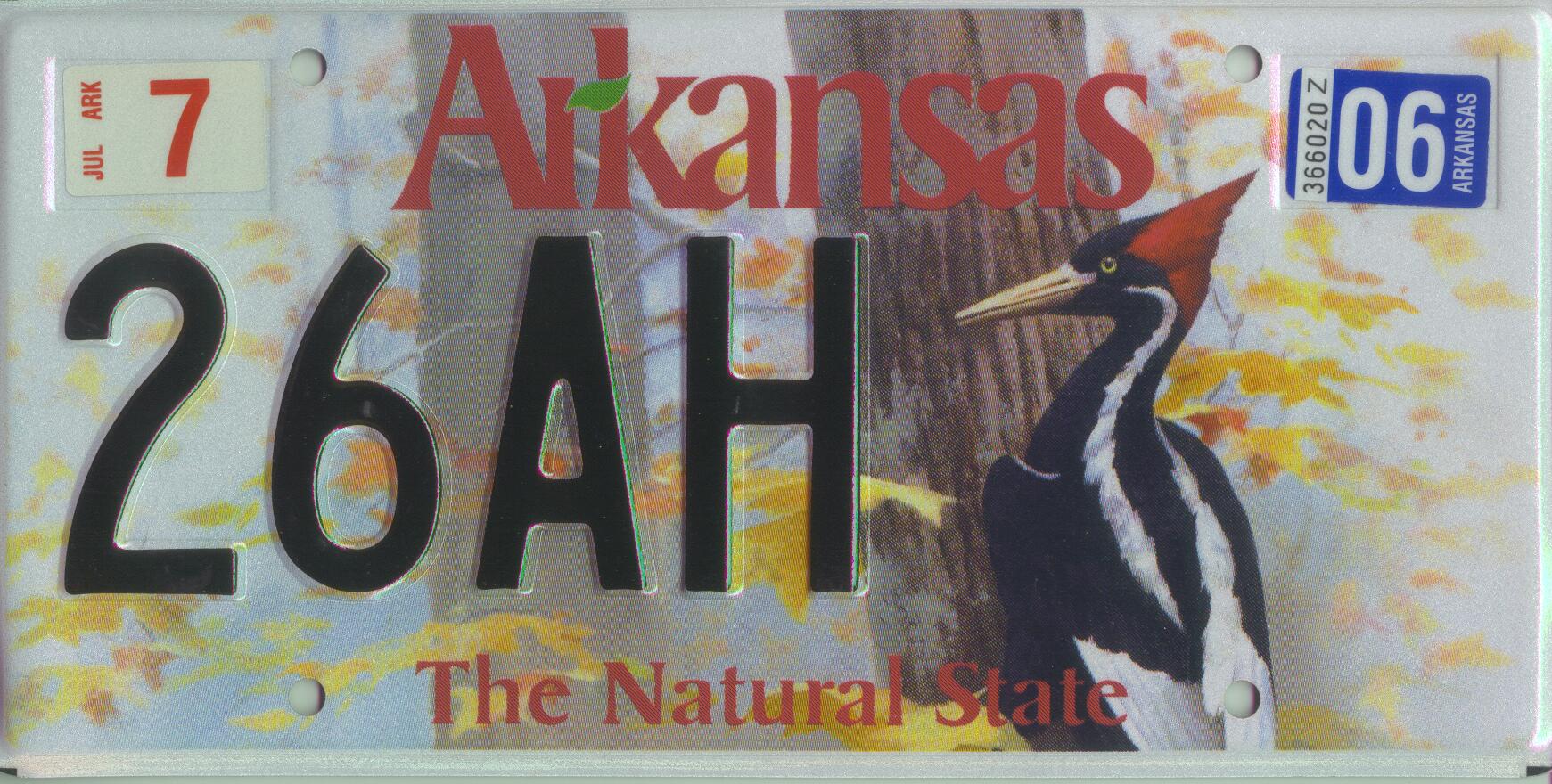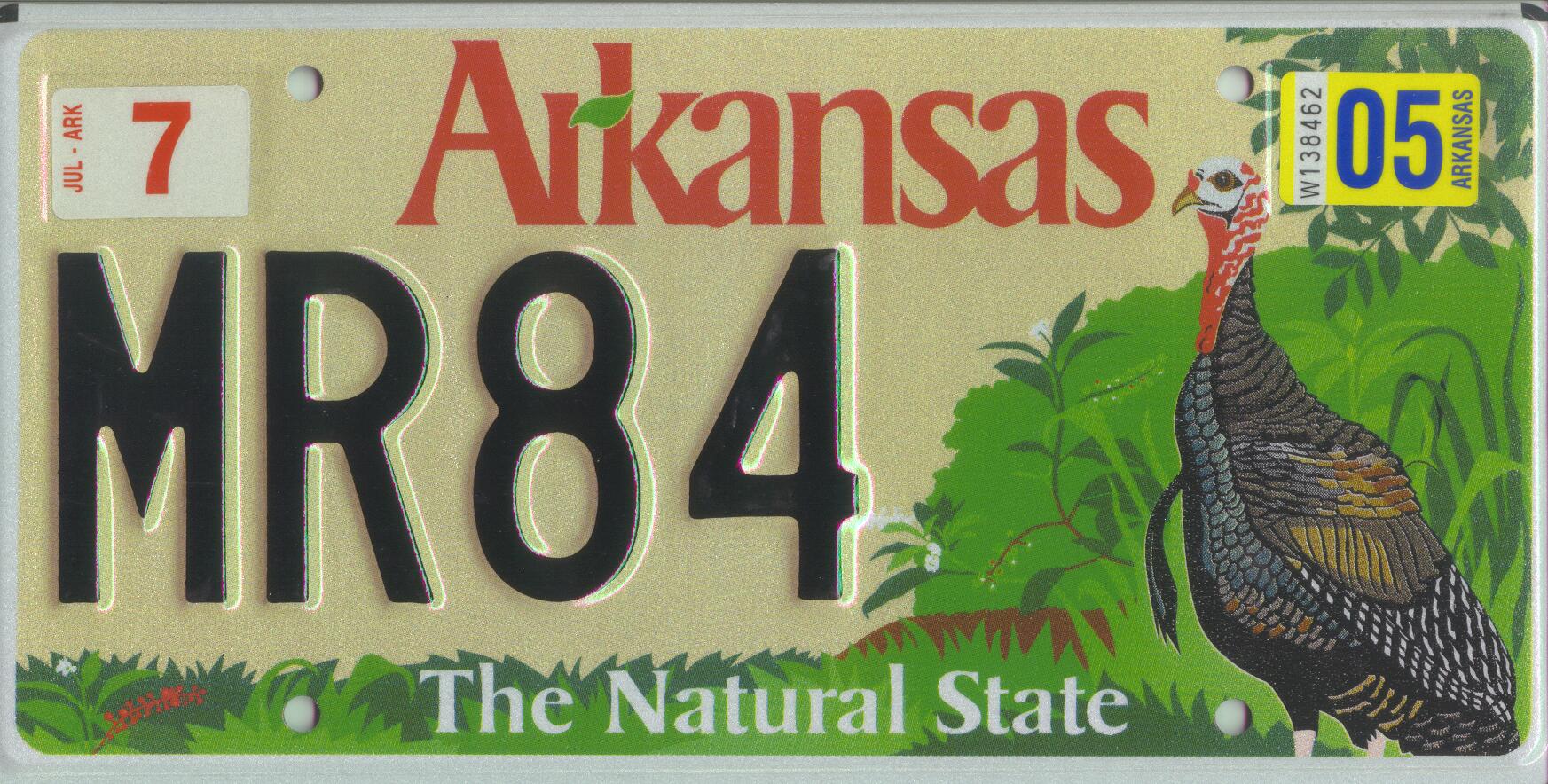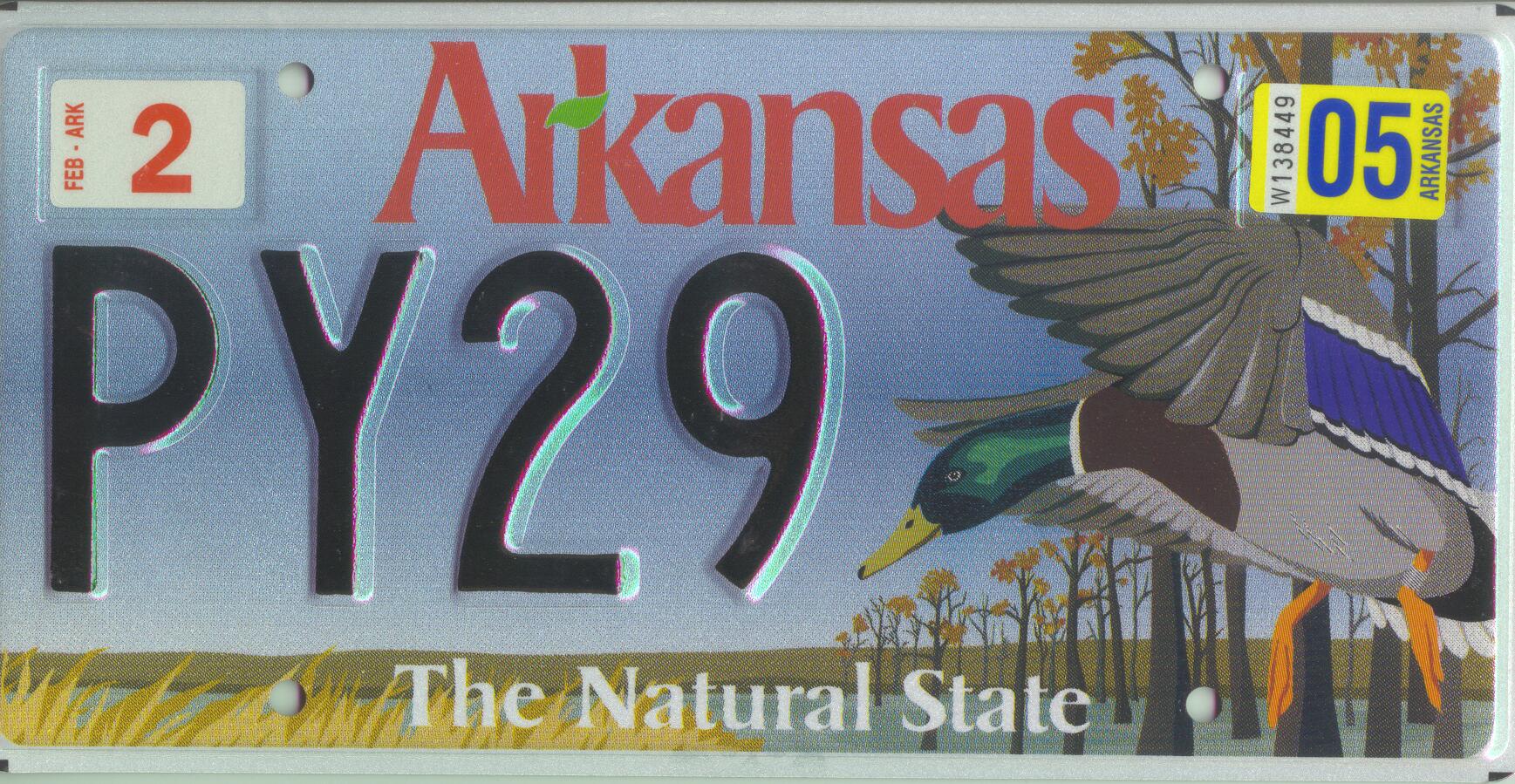 Illinois has issued a series of bird plates with similar backgrounds and format -- they are called the Sporting Series :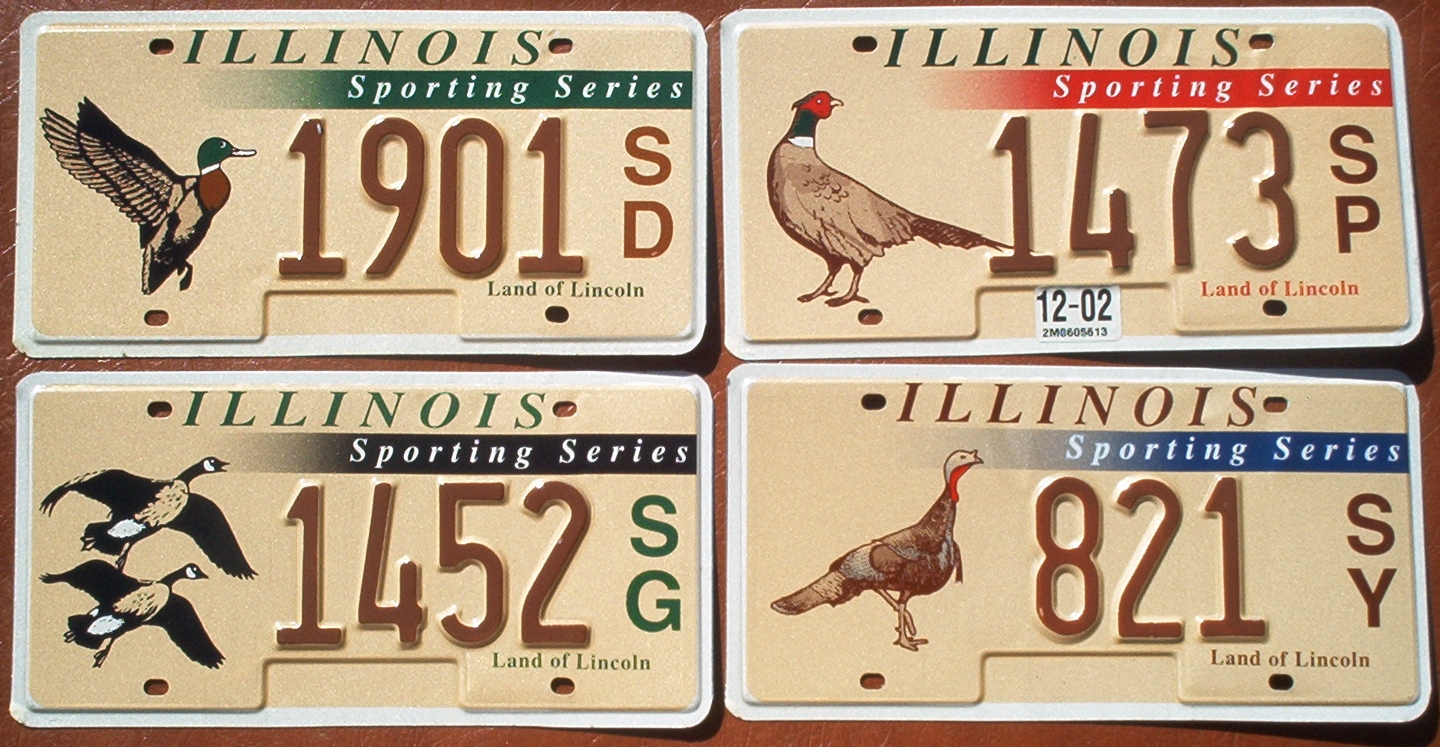 The one below is a US Navy Plate from McMurdo Station (disbanded) HQd at Wigram Field in New Zealand.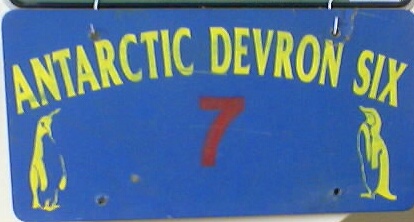 The plates in this last set may not be considered "bird" plates by some collectors.
As they include birds in the graphics, I include them in my collection.
The Mass "whale" plate actually has the RT prefix for the two terns flying over the whale. The birds in the graphic at the top of the last plate are quite small, as are the birds in the Alabama Waterfall plate.


This last one is my favorite (for obvious reasons). Pierre in BC (ALPCA 5196) made this picture for me!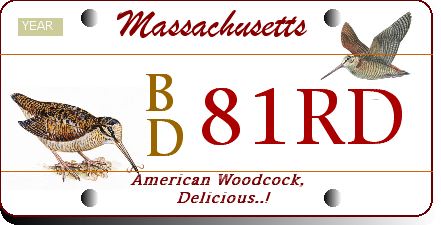 I also collect related plates, Massachusetts License Plates, US and Canada Plates from 1951 (my birth year), Northwest Territories Polar Bears, License Plates from the Foreign Countries I have been to, and my Wife has a collection of Flower Plates.
Check out the Link to the ALPCA for more on the hobby of license plate collecting!

E-Mail: plates@w-a.com
Go To Chris Woodcock's Plate Page

Chris Woodcock
ALPCA # 7082